EPL: Iwobi Scores After 15 Months Without Goal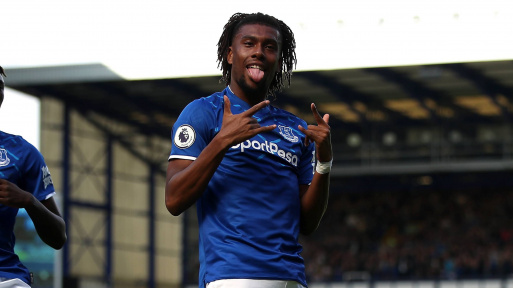 Everton winger, Alex Iwobi, on Tuesday, expressed delight over his goal against Wolverhampton Wanderers at Molineux.
The Super Eagles midfielder before his goal against Wolverhampton Wanderers on Tuesday night last scored in September 2019 against Wolves.
Everton's 2-1 victory in the English Premier League saw them move back into the top four.
Iwobi who reacted to his side's victory took to Twitter and wrote, "That 3 Point Feeling's So Sweet," attaching pictures of his jubilation.
Everton had an early lead when the Nigerian converted Lucas Digne's cross but were held when Ruben Neves levelled for Wolves.
Michael Keane's header won the game for the Toffees on Tuesday. Everton manager, Carlo Ancelotti, described Iwobi's goal as fantastic.
He said, "The players adapted really well. The position of James Rodriguez and Gylfi Sigurdsson created problems for them. We adapted well to the characteristics of our players and at the back, we were focused. All the back four were fantastic."
"We had a different approach without Richarlison and Calvert-Lewin. We played more to attack the flanks with Iwobi and (Lucas) Digne and it worked well because the first goal was a fantastic combination."
"Without Richarlison and Calvert-Lewin it is more difficult to score but I think to be focussed defensively enabled us to have a good game."