Buhari Govt To Borrow Unclaimed Dividends, Dormant Bank Deposits To Finance 2021 Budget – Minister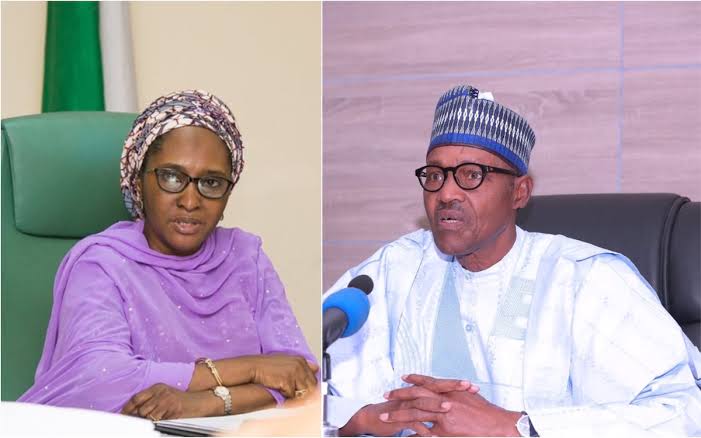 The federal government of Nigeria has disclosed that it is looking at borrowing from unclaimed dividends and dormant bank deposits to finance the 2021 budget.
This was disclosed in Abuja on Tuesday by the Minister of Finance, Zainab Ahmed during the virtual public presentation of the 2021 budget figures.
According to her, the government will borrow N5.6 trillion from domestic and foreign sources to support the implementation of the N13.59 trillion budget which was signed into law in December by President Muhammadu Buhari after it was passed by the National Assembly.
The Minister explained the government is targeting about N850 billion from unclaimed dividends and dormant bank deposits.
Ahmed said: "We have to get the exact report from CBN (Central Bank of Nigeria) and the registrars(of security firms) to ascertain that so it could be realised into this special a trust fund for unclaimed dividends and dormant account."
She added that details of some previous informal borrowings that had been done by the government will be harmonized and turned into formal borrowings.
Her words: "We are working with the CBN to regularise the previous borrowing that have been made to turn them into formal borrowing by the Nigerian economy and to this extent, the CBN and I need to agree on the rates and the tenures and the cost of the borrowing, so we would be formally doing that in the early 2021 on the previous borrowing that has been made, and also projected borrowings in 2021. So we will design special instrument that limits what is done in terms of domestic borrowing from the CBN."
It will be recalled as previously reported by Naija News that the federal government can now access unclaimed funds from dormant bank accounts as well as unclaimed dividends lodged in Nigerian banks.
This is based on the provisions of the Finance Act 2020 recently signed into law by President Muhammadu Buhari.
According to the act, such unclaimed funds can be accessed by the government as a sub-fund of the Crisis Intervention Fund however, owners of such funds can request them at any time.
Also, the report published by the Cable gave a condition that such unclaimed dividends must have been left unattended for at least six years before the government can access them.
Meanwhile, President Muhammadu Buhari has been advised by the Socio-Economic Rights and Accountability (SERAP), to stop the plan by the Federal Government to borrow about N895bn of unclaimed dividends and funds in dormant accounts.
SERAP in a statement released through its Deputy Director, Kolawole Oluwadare, described the plan by the Federal Government as illegal.