Why North Is Afraid Of Restructuring – Pat Utomi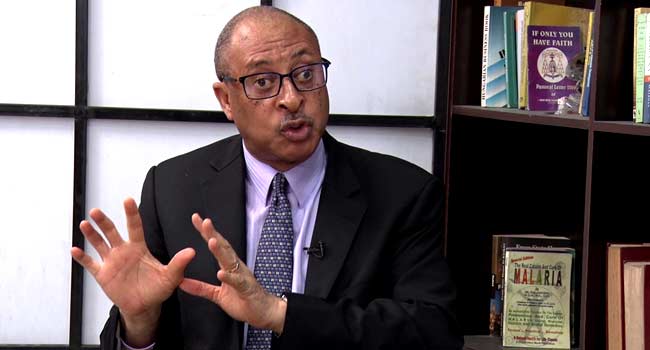 A professor of political economy, Pat Utomi, has revealed why northern politicians are against the restructuring of Nigeria.
Speaking at a virtual media parley ahead of the 'Never Again' conference to mark 51 years after the civil war, the former governorship candidate stated that northern politicians are uncertain where restructuring will lead them.
Utomi stated that the north has become really unproductive because it largely relies on the federal government for its share of revenue.
He asked northerners to dismiss the fear of restructuring, adding that it will help them become more productive and move away from poverty status.
"There is a real crisis in the north that the south does not understand. They are painters of people who hate each other very much; that is the truth of the matter.
"That is why they are scared of restructuring because they don't know where it will lead them, and outside of Nigeria, they are formless; there is no north," he said.
Professor Utomi also announced the second edition of the 'Never Again' conference, which he said will feature Matthew Kukah, bishop of Sokoto Catholic diocese, as the keynote addresser, while former President Olusegun Obasanjo will be the special guest of honour.
He added that the conference will be chaired by Ayo Adebanjo, Afenifere leader, and Kalu Idika Kalu, a former finance minister.