Twitter Suspends Thousands Of Accounts Linked To US President, Trump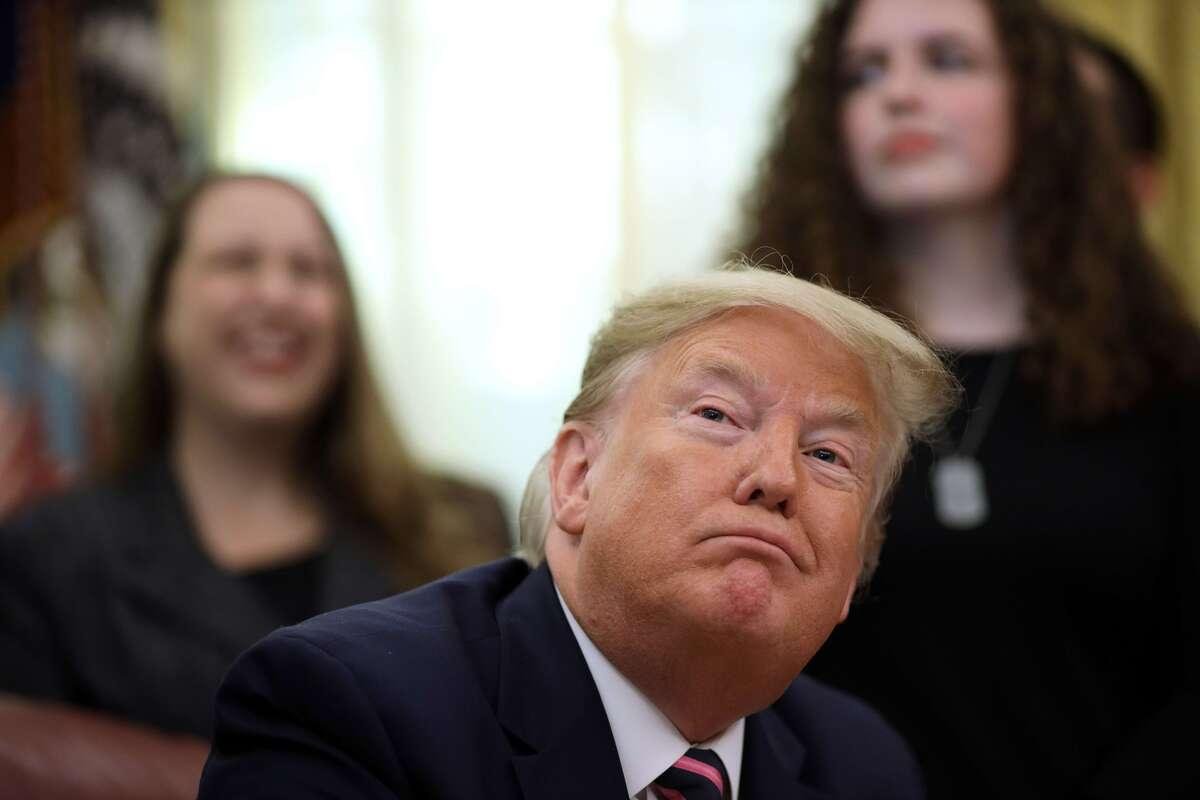 Micro-blogging messaging app, Twitter has announced the suspension of over 70,000 accounts believed to be inciting violence through their posts.
Twitter on Monday disclosed that "more than 70,000 accounts" linked to the QAnon conspiracy theory following the attack on the US Capitol by a group of President Donald Trump's supporters have been suspended.
Some of the suspended accounts are reportedly operated by a single person.
"Since Friday, more than 70,000 accounts have been suspended as a result of our efforts, with many instances of a single individual operating numerous accounts," a statement from Twitter reads.
"These accounts were engaged in sharing harmful QAnon-associated content at scale and were primarily dedicated to the propagation of this conspiracy theory across the service."
It will be recalled Twitter had on Friday announced Trump's account has been permanently suspended for inciting violence following the attack on the US Capitol by his supporters.
Twitter in a post said, "After a close review of recent Tweets from the @realDonaldTrump account, we have permanently suspended the account due to the risk of further incitement of violence."
Not only Twitter, but also the Co-Founder of Facebook, Mark Zuckerberg, has said United States President, Donald Trump, is banned from Facebook and Instagram until his tenure ends on January 20, 2020.
Zuckerberg said for years Facebook and Instagram had allowed Trump to use the platform to say all sorts but this time, it was time to implement desperate measures since it had become obvious that Trump was instigating violence.
Meanwhile, the US State Department's website caused a stir on social networks by briefly publishing on Monday a biography of the outgoing president with this comment: "Donald J. Trump's term ended 2021-01-11 19:49:00,".
The Republican billionaire, defeated in the November presidential election, might remain in office until January 20, the day of the inauguration of his Democratic successor Joe Biden.
However, following the assault on Capitol Hill last week by his supporters, calls for his resignation have multiplied, sometimes even from elected Republicans, while Democrats have taken legislative action to try to impeach Donald Trump.
The State Department website also briefly announced the end of Vice President Mike Pence's term. On Monday afternoon, a message invoking "technical difficulties" appeared on the pages in question.
Download NAIJA NEWS app: