Fani-Kayode Knocks MURIC Over Call To Place Travel Ban On Trump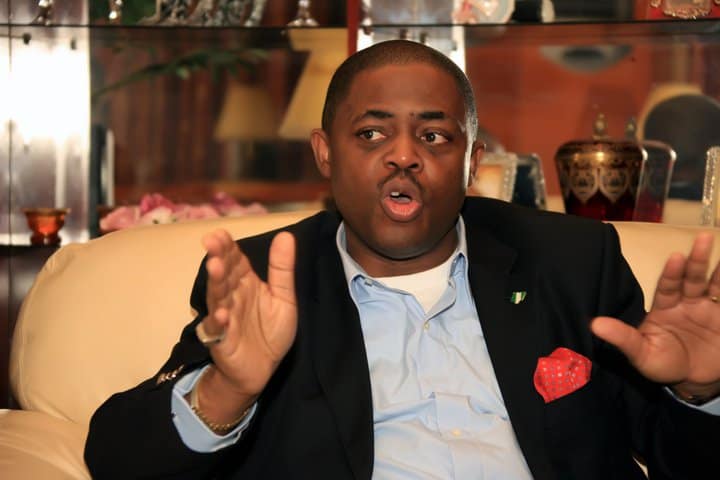 Former Minister of Aviation, Femi Fani-Kayode, has berated a Muslim group for asking President Muhammadu Buhari to place a travel ban on US President Donald Trump over his role in the invasion of US Congress.
In a statement on Monday, Muslim Rights Concern (MURIC) Director, Ishaq Akintola, said Trump "stained" America's reputation as a great democracy by his acts.
The group also berated Buhari for being silent on the Capitol riot, noting the US government might have imposed sanctions if such happened in Nigeria.
But in a tweet on Tuesday, Fani-Kayode, staunch support of Trump, condemned MURIC for its statement, noting that the call for the ban of Trump is baseless.
The Peoples Democratic Party (PDP) chieftain asked the Muslim group to "grow up and stop talking rubbish".
He wrote: Those that say we should put a travel ban on Donald Trump & stop him from coming to Nigeria ought to be tied in fetters, put in a monkey cage, shipped to Saudi Arabia & dumped in the slums of Riyahd from where they must never be allowed to return. Grow up & stop talking rubbish!"
Those that say we should put a travel ban on Donald Trump & stop him from coming to Nigeria ought to be tied in fetters, put in a monkey cage, shipped to Saudi Arabia & dumped in the slums of Riyahd from where they must never be allowed to return. Grow up & stop talking rubbish!

— Femi Fani-Kayode (@realFFK) January 12, 2021