President Sacks Health Minister With Immediate Effect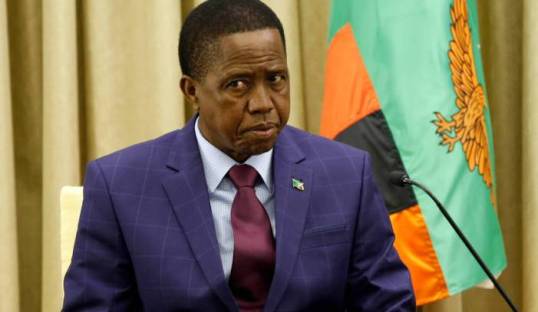 The President of Zambia, Edgar Lungu has sacked Chitalu Chilufya as the country's health minister with immediate effect.
The development was contained in a statement on Sunday by the presidency.
According to the statement, no reason was given for the sack of the 48-year-old who had earlier been accused of corruption but was cleared of all charges by a court of law.
"President Lungu has terminated the appointment of Chitalu Chilufya as health minister with immediate effect," presidential spokesman Isaac Chipampe said in a statement.
Chilufya was previously accused of looting public funds and amassing property through ill-gotten funds but was cleared of the charges in August 2020 due to lack of evidence.
Before the unexpected sack on Sunday, Naija News understands the Minister had been quizzed by parliament alongside some other government officials over some irregularities noticed in an audit of financial statements released last year.
The health ministry had been accused in the report of misusing $17 million of public funds meant to purchase rubber gloves, condoms, and medical kits, prompting calls by the opposition and civil society groups for his sack.
Chilufya has not yet responded to the accusations.
Meanwhile, the personal doctor to Pope Francis, Fabrizio Soccorsi, has reportedly died after battling COVID-19 complications.
The Vatican newspaper reported on Saturday that the Soccorsi died at the Gemelli Hospital in Rome, L'Osservatore Romano.
The doctor was reportedly receiving treatment for "oncological pathology" at the hospital before his death.
According to his profile published by the Vatican, the 78-year-old was appointed as the pope's personal physician in 2015.
However, Pope Francis has revealed that he will receive the vaccine for coronavirus (COVID-19) next week.