Insecurity: Edo State Govt Launches Vigilante Network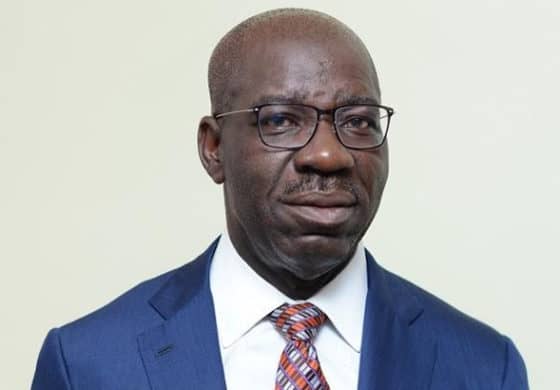 As part of measures to tackle insecurity in Edo State, Governor Godwin Obaseki has launched a vigilante network to further secure the lives and property of residents.
The Governor in a statement made availbale to Naija News by his special assistant on media, Crusoe Osagie said the vigilante outfit will strenghten the present security architecture in the state.
He added that members of the vigilante will partner with other security agencies to provide security and protect lives and property in the state.
A lead expert on the vigilante scheme, Mr. Yusuf Haruna, said the new security arrangement is intended to co-opt key actors in local communities to secure their spaces, gather intelligence, build trust and ensure adequate security across the state.
According to him, "Working with the vigilante network, we have divided the state into strata and every team is manning their area. We don't want criminal elements to survive in any part of Edo State.
"We want to ensure that Edo is safe for our people and free of cultists and kidnappers. Our mission is to smoke out the criminals and ensure that they are not comfortable in our communities."
While commending local communities that have already established vigilante networks, he called on others yet to do so to approach the government and obtain necessary clearance and guidance.
Meanwhile, Governor Kayode Fayemi-led administration has imposed a curfew from 8 pm to 6 am in Ekiti State.
The state government also banned all gatherings of more than 20 people in the state until further notice.
The restrictions take effect from Monday, January 11, 2021.
The development was disclosed on Sunday by the Commissioner for Information and Values Orientation, Hon Akinbowale Omole, in Ado Ekiti, the state capital.
Omole noted that the decision was reached due to increase in COVID-19 cases.
Source: Naija News