17 People Burnt To Death In A Car Accident In Nasarawa State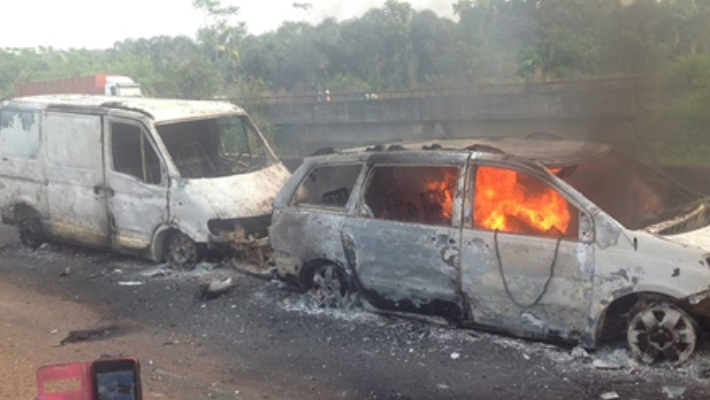 The Federal Road Safety Commission (FRSC) confirmed the deaths of 17 passengers in Akwanga Local Government Area of ​​Nasarawa State on Saturday.
Daily Trust newspaper reported the FRSC Commander in Akwanga, Ebere Onyegbaduo, saying the accident took place around 7:00 pm near Ahead Town between Akwanga and Gudi.
"We received a distress call of a ghastly accident by 7 pm around "Ahead Town" between Akwanga and Gudi Towns." He said.
"We rushed to the scene and found a Commercial VW Sharon Bus and a Private Toyota Sienna Bus engulfed in flames with the occupants inside the burning vehicles."
Ebere said preliminary investigations revealed that Sharon, who was leaving Abuja, tried to pass a car on the hill and during the night when it hit Sienna, and they immediately caught fire.
The blaze engulfed 17 passengers and left them unaccounted for.
He said the dead were taken to Sharon Akwanga General Hospital and those of Sienna were taken to Dalhatu Araf Specialist Hospital in Lafia, the state capital.
Source: Naija News