NIN To SIM Cards: Pantami Reveals Simple Ways To Get Linking Done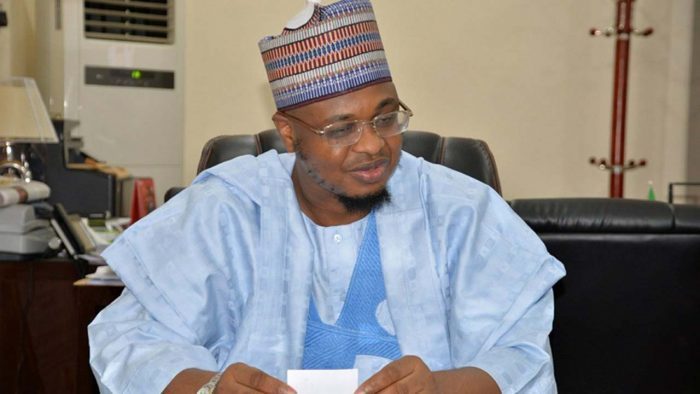 Nigeria's Minister of Communications and Digital Economy, Dr Isa Pantami, has revealed more easy ways by which citizens can link their National Identification Number to their SIM cards.
Appearing on Channels TV Politics today, the minister revealed that seven SIM cards can be linked to just one NIN without an issue.
Pantami noted that, so long one has his/her National Identity Management Commission number, there is no need to visit registration centres for a long queue.
"We developed an app, when you go online, you will see it. That app, as long as you have your NIMC number, you will only download it without visiting any office. You will be able to link up to seven SIM numbers to only one. I have already downloaded the app, launched the app, and already linked some of my numbers immediately. This is part of digitalisation," Pantami noted.
The minister explained further that the ministry and NIMC are putting heads together on transforming the NIN enrolment process and the onward linkage to SIM cards as required by the Nigerian Communication Commission.
Speaking on the effect of the second wave of COVID-19 across the states, Pantami said the ministry, "NIMC and telecommunication operators would review the entire NIN linkage to SIM cards by network users should the Federal Government impose a fresh lockdown amid the second wave of the coronavirus pandemic." 
Watch Pantami in the video below while responding to questions from Channel politics today presenter:
Naija News had reported earlier that NIMC workers on Friday, January 8, suspended the industrial action which they embarked upon on Thursday over the fear of COVID-19 spread in the agency.
The workers had suspended their strike after a meeting with the Federal Government, where it was agreed that the demands of the employees would be addressed.
Confirming the suspension, the President, Association of Senior Civil Servants of Nigeria, NIMC Unit, Asekokhai Lucky, said workers of the NIMC were being contacted to resume work by Monday and begin the enrolment of citizens for National Identity Numbers (NIN).