COVID-19: UK Imposes Travel Ban On 11 African Countries (Full List)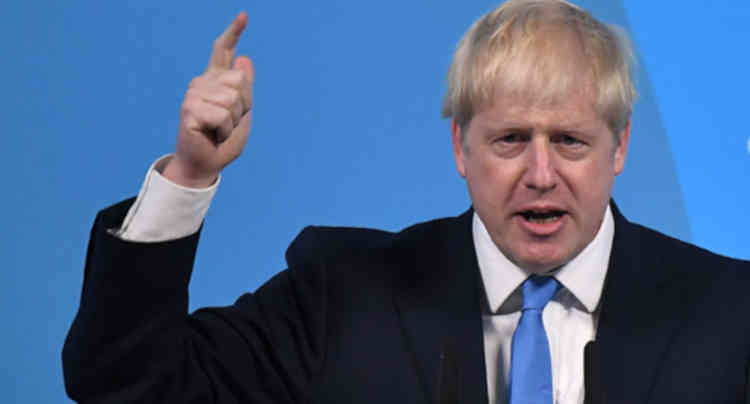 The United Kingdom has placed a travel ban on 11 African countries as part of efforts to prevent the spread of the new coronavirus variant.
This development was announced in a statement published on 7th January by the UK Department for Transport on the government's website.
The statement which also removed some initially banned countries from the list, noted that the fresh directive becomes effective as from 4am on Saturday, January 9.
The statement reads in part: "Entry into England will be banned to those who have travelled from or through any southern African country in the last 10 days, including Namibia, Zimbabwe, Botswana, Eswatini, Zambia, Malawi, Lesotho, Mozambique and Angola – as well as Seychelles and Mauritius.
"This does not include British and Irish Nationals, longer-term visa holders and permanent residents, who will be able to enter but are required to self-isolate for 10 days on arrival along with their household.
"The government has therefore also removed Botswana, Seychelles and Mauritius from the travel corridor list, with the changes coming into place from 4am on Saturday 9 January 2021.
"Any exemptions usually in place – including for those related to employment – will not apply and those British nationals arriving into England from the other southern African countries, Seychelles and Mauritius after 4am on Saturday 9 January cannot be released from self-isolation through Test to Release. People sharing a household with anyone self-isolating from these countries will also have to self-isolate for 10 days.
"Ministers have also removed Israel (and Jerusalem) from the government's travel corridor list, as data from the Joint Biosecurity Centre and Public Health England has indicated a significant change in both the level and pace of confirmed cases of coronavirus. The decision to remove Israel (and Jerusalem) has been made following a sustained and accelerating increase in COVID-19 cases per 100,000 of the population, similar in trajectory to the UK."
The full statement can be accessed here.
This is coming after the United Kingdom Prime Minister, Boris Johnson ordered a fresh lockdown in the country till mid-February.
Speaking on Monday night, January 4, Johnson warned that citizens must again remain at their houses for the main time just as they were ordered to do during the first wave of the dreaded disease in March 2020.
According to the leader, the decision was necessary as there is now more pressure on hospitals in the UK from the novel virus than at any time since the outbreak of the pandemic.
Meanwhile, President Muhammadu Buhari, Vice President Yemi Osinbajo, and other Nigerian leaders are expected to receive their COVID-19 vaccines on live tv.
The executive director and chief executive officer, National Primary Health Care Development Agency (NPHCDA), Faisal Shuaib revealed this on Thursday when he disclosed plans were already in the pipeline to make this happen.
Shuaib who spoke in Abuja during the regular media briefing of the Presidential Task Force (PTF) on COVID-19 noted that the act will be in compliance with what has been obtainable in other countries of the world where leaders receive the vaccine in public view.
He noted that this will not only promote awareness but also encourage others to believe in the process and safety of the vaccine.