'We Only Cut Salaries, Not Revert To Old Minimum Wage' – Kano Govt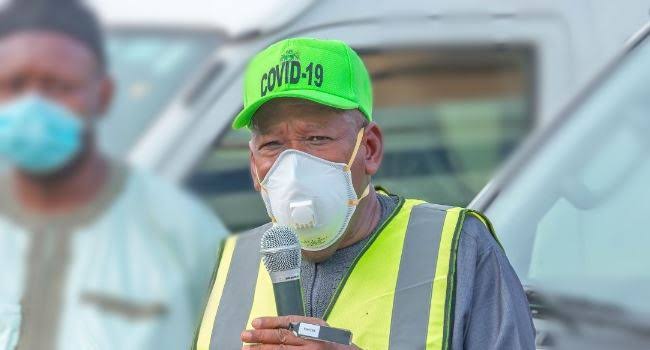 The Kano State Government says it only deducted salaries of workers in the state and not revert to N18,000 minimum wage.
Commissioner for Information, Malam Muhammad Garba, made this known while speaking to Daily Trust on Wednesday.
Naija News had reported that the state government had announced on Wednesday that it has stopped the payment of the new minimum wage of N30,000.
According to the Special Adviser on Media to Governor Abdullahi Ganduje of Kano, Salihu Tanko Yakasai, the state government has reverted to the initial minimum wage due to the recession caused by COVID-19.
However, the organised labour in the state has rejected the decision of the state government to revert to the old minimum wage.
But according to the commissioner, the state government only reduced workers' salaries and not revert to the N18,000 minimum wage because of the current economic recession.
He said: "It is not that we have reverted but what the state government did was that you know, we entered into recession and the allocation from the federal government has gone down drastically and, coupled with COVID-19, the internally generated revenue has also come down.
"So, we found it very difficult to accommodate the N30,000 minimum wage.
"Therefore, instead of us not to pay salaries, the government decided to do some reduction from the workers' salaries.
"It is a deduction actually, not that government has reverted to N18,000 minimum wage.
"Some (workers), based on the deductions, will reflect N18,000 and some will reflect N19,000 but there are ways and manner according to the grade level, that is how the ministry for finance and that of local government actually did for November and December salaries."
Garba assured the workers that by the time the country gets out of recession, the government will continue to pay the full salaries of workers.
He said: "By the time the country gets out of recession and we see improvement in the revenue, and the government is making a lot of efforts, I want to assure you that we have already signed agreement with the labour on N30, 000 minimum wage, so there is no way we can completely revert back and say we are paying N18, 000. That is the truth of the matter."
When asked why the civil servants were not informed of the decision to deduct their salaries, Garba said he was not sure if the labour union has been contacted.
"I am sure such a decision is something that should be done with the labour unions but if actually that has not been done, I am sure the government will find a way of talking to them and I am sure they will understand the government," he said.
Download NAIJA NEWS app: