Pelosi Asks VP Mike Pence To Remove Trump After Capitol Hill Attack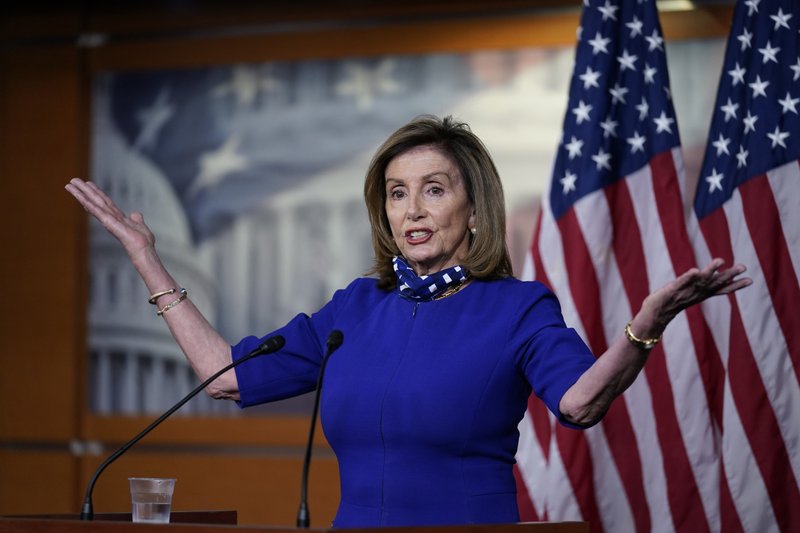 Speaker of the US House of Representatives Nancy Pelosi has called on Vice-President Mike Pence to immediately invoke the 25th Amendment to remove President Donald Trump.
The US president incited his supporters to attack and cause violence at the US Capitol Hill, where lawmakers were meeting to certify the Electoral College votes of President-elect Joe Biden.
Speaking at a press conference on Thursday, Pelosi while describing Trump as a dangerous man said he can do further assault on US democracy in the next 13 days.
According to the 80-year-old, Trump must be held accountable for the Capitol Hill riot in Washington on Wednesday.
Pelosi said: "We are in a very dangerous place as long as Donald Trump remains in office."
"The President has committed an unspeakable assault on our nation and our people. I join the Senate Democrat leader and call on the Vice-President to remove this President by invoking the 25th Amendment. If the Vice-President and cabinet do not act the Congress may be compelled to move forward with impeachment," she added.
Recall that President of the United States of America, Donald Trump, had told his supporters outside the White House that he would never concede defeat in the November 3 presidential election, calling on his supporters to march to Capitol Hill and protest congress affirmation of the US election.
Trump in his statement said, "I will never give up. We will never concede." He added, "We will stop the steal."
As a result of Trump's statement, his supporters violently attacked lawmakers, taking over both houses of the legislature despite the presence of Vice-President Mike Pence, who is the president of the US Senate.
The US House and Senate were forced into emergency recess on Wednesday night after the protesters breached security cordons and also clashed with security agents.
The US Capitol building went into lockdown and curfew was declared by the Mayor of DC to clear the street of pro-Trump rioters.
Source: Naija News