Nigeria Breaking News, Today, Thursday, 7th, January, 2021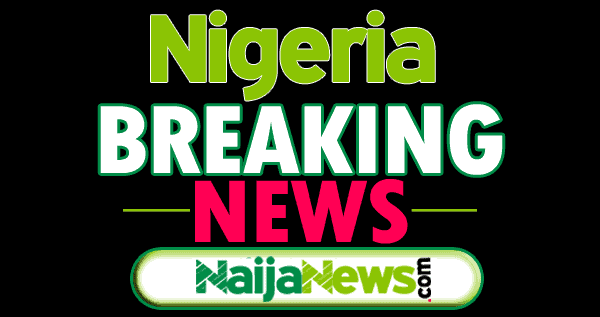 This is a roundup of some breaking news in Nigeria for Today, Thursday, 7th, December 2021.
Residents Flee Into Bushes As Boko Haram Attacks Geidam In Yobe
Suspected members of the dreaded Boko Haram terrorist group have attacked Geidam, a town in Yobe State, north-east Nigeria.
According to Premium Times, the attack was still on at about 6:30 p.m. on Wednesday evening.
Edo: Court Disqualifies Ize-Iyamu's Running Mate
The Edo State High Court sitting in Benin, the state capital, on Wednesday, disqualified the deputy governorship candidate of the All Progressives Congress in the September 19, 2020 governorship election, Audu Ganiyu.
A member of the ruling Peoples Democratic Party, Kadiri Oshoakhemhe, had in a suit No: B/358/20 filed a case against the APC deputy governorship candidate and two others.
774,000 Jobs: Emir Of Kano, Aminu Ado Bayero Reacts As Kano Initiate Commences
The Emir of Kano, Aminu Ado Bayero, has applauded President Muhammadu Buhari led administration for its initiative with the 774,00 jobs programme across some states in the country.
The revered monarch said the wisdom behind the programs will bring an end to youth restiveness and insecurity in the country.
2023: Do Not Resist Handling Over To PDP – Wike Warns APC
The All Progressives Congress has been warned by Rivers State Governor, Nyesom Wike, not to fight when its time to handover to the Peoples Democratic Party in 2023.
He noted that when the ruling party took over power from the PDP in 2015 the main opposition party didn't fight.
Ebonyi: I've No Plan To Rejoin PDP – APC Gov Candidate
The governorship candidate of the All Progressives Congress during the 2019 election in Ebonyi State, Sunny Ogbuoji, has denied reports that he has the plan to dump the party for the Peoples Democratic Party due to the defection of the state Governor, Dave Umahi to the party.
The former lawmaker debunked the reports making rounds on social media while hosting Ebonyi State APC Caretaker Chairman, Stanley Okoro-Emegha, in his Edda country home.
Source: Naija News