Melania Trump Chief Of Staff Resigns After US Capitol Hill Attack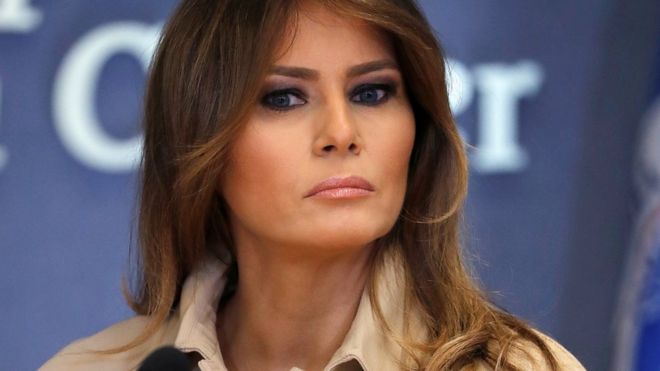 The Chief of Staff to the United States First Lady Melania Trump, Stephanie Grisham, has tendered her resignation following the attack on the US Capitol Hill by pro-Trump supporters.
The resignation of Grisham, a former White House Communications Director and Press Secretary, takes immediate effect.
Grisham was one of the longest-serving Trump administration officials, having begun her tenure working for then-candidate Donald Trump in 2015 as a press wrangler on the campaign trail.
She entered the White House as deputy press secretary under Sean Spicer, but in March 2017, Melania Trump hired her for her East Wing staff.
As East Wing communications director, Grisham quickly became the first lady's most prominent staffer, acting as defender, enforcer and, often, protector.
President of the United States of America, Donald Trump, had on Wednesday told his supporters outside the White House that he would never concede defeat in the November 3 presidential election, calling on his supporters to march to Capitol Hill and protest congress affirmation of the US election.
Recall that the Republican was defeated in the election by the presidential candidate of the Democratic Party, Joe Biden, but has insisted the polls were rigged.
Trump in his statement said, "I will never give up. We will never concede." He added, "We will stop the steal."
As a result of Trump's statement, his supporters violently attacked lawmakers, taking over both houses of the legislature despite the presence of Vice-President Mike Pence, who is the president of the US Senate.
The US House and Senate were forced into emergency recess on Wednesday after the protesters breached security cordons and also clashed with security agents.
The US Capitol building has gone into lockdown and curfew has been declared by the Mayor of DC.