"Dishonor", ​​"Distrust", "Irresponsibility": Former American Presidents React To Capitol Hill Violence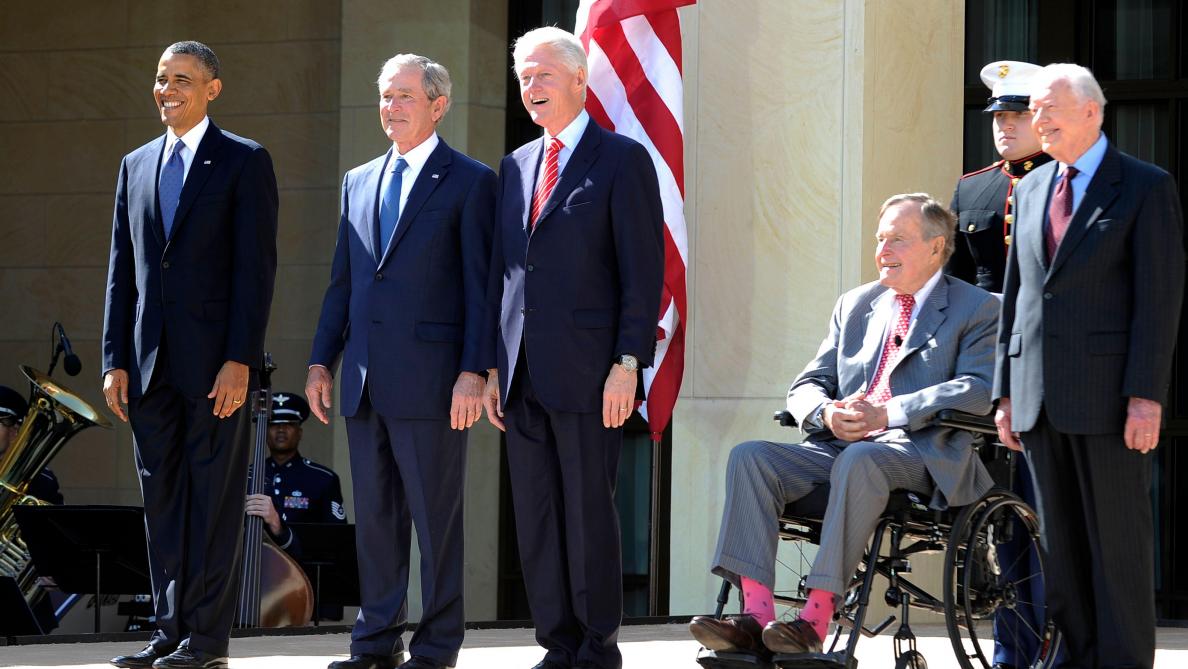 Barack Obama, George W. Bush, Bill Clinton and Jimmy Carter react to violence on Capitol Hill.
The violence that occurred Wednesday night in Washington, with the occupation of the Capitol by pro-Trump demonstrators, has sparked many reactions around the world. As strong images multiply on social media, former US presidents, from Jimmy Carter to Barack Obama, have all spoken out to condemn this unprecedented event.
Barack Obama declared: "History will rightly remember today's violence at the Capitol, incited by a sitting president who has continued to baselessly lie about the outcome of a lawful election, as a moment of great dishonor and shame for our nation,"
Here's my statement on today's violence at the Capitol. pic.twitter.com/jLCKo2D1Ya

— Barack Obama (@BarackObama) January 7, 2021
George W. Bush, president from 2001 to 2009 denounced the "irresponsible behaviour of certain political leaders since the election". He called the images "appalling and heartbreaking to watch."
Statement by President George W. Bush on Insurrection at the Capitol pic.twitter.com/rF77j0fIBK

— George W. Bush Presidential Center (@TheBushCenter) January 6, 2021
Bill Clinton, in power from 1993 to 2001, also said: "The assault was fueled by more than four years of poison politics spreading deliberate misinformation, sowing distrust in our system, and pitting Americans against one another. "
Today we faced an unprecedented assault on our Capitol, our Constitution, and our country.
 
The assault was fueled by more than four years of poison politics spreading deliberate misinformation, sowing distrust in our system, and pitting Americans against one another.

— Bill Clinton (@BillClinton) January 7, 2021
The oldest surviving President of the United States, Jimmy Carter, also issued a statement calling the event a "national tragedy." "This is not who we are as a nation."