COVID-19: Lai Mohammed Reveals FG's Decision On Fresh Lockdown Of Nigeria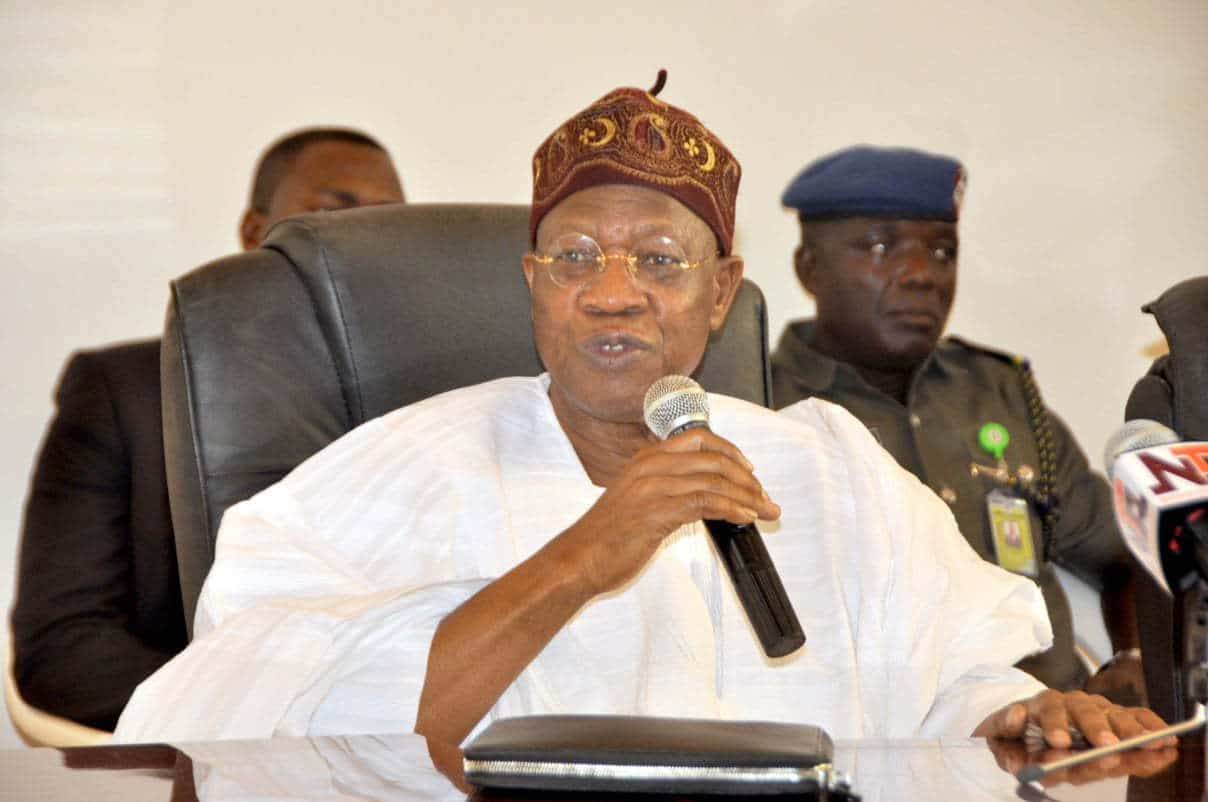 Nigeria's Minister of Information and Culture, Alhaji Lai Mohammed has maintained that the federal government is not planning to impose another lockdown as the country battles a second wave of covid-19.
Mohammed made the submission on Monday in Lagos State during a conference where he responded to speculations that the government may impose another national lockdown as a result of the recent upsurge in cases of coronavirus infections in the country.
The Minister however expressed the government's displeasure at the flagrant disregard for covid-19 protocols by many Nigerians, noting that this is contributing to the escalating daily records.
In his words, Mohammed said "On the issue of lockdown, I don't think there is any time when the Federal Government has said it is going to have a second lockdown. However, the Federal Government is very unhappy that Nigerians are not adhering to the basic Covid-19 protocols of wearing face masks, or practicising social distancing, of washing hands, of ensuring that they do gather in large numbers.
"If we do not do these, the surge will continue and with the new strain of Covid-19 which is becoming much more difficult to handle than the old strain, the Federal Government will continue to insist and encourage Nigerians to please obey the Covid-19 protocols.
"The Federal Government is aware of the economic and social implications of a second lockdown but we want to call on Nigerians to help us, help themselves and help the economy, by adhering strictly to the Covid-19 protocols."
The Minister's position comes after an earlier submission by the National Coordinator of the PTF, Dr Sani Aliyu, who noted that the only way to prevent a re-introduction of a lockdown in Nigeria is by adhering to the covid-19 guidelines.
Aliyu, speaking on a television programme on Sunday, said: "If you don't want a lockdown, the only way is to make sure we use our facemasks, avoid mass gatherings, avoid people who have respiratory tract infections, sanitise our hands and follow those non-pharmaceutical interventions.
The lockdown imposed by the federal government in March 2020 to curb further spread of the coronavirus, resulted in economic hardships and downtowns with many companies unable to stay afloat or pay their staff while many workers lost their jobs.
Meanwhile, the Nigeria Center for Disease Control (NCDC) on Sunday evening, 3rd January 2021, confirmed 917 new cases of Coronavirus disease infection in Nigeria.
The new cases of COVID-19 infection were confirmed via a statement on the official Twitter handle of the health agency.
This brings the total number of confirmed COVID-19 cases in Nigeria to 90,080 which includes 75,044 discharged cases and 1,311 deaths.
Download NAIJA NEWS app: