80-Year-Old Nancy Pelosi Re-elected As US House Speaker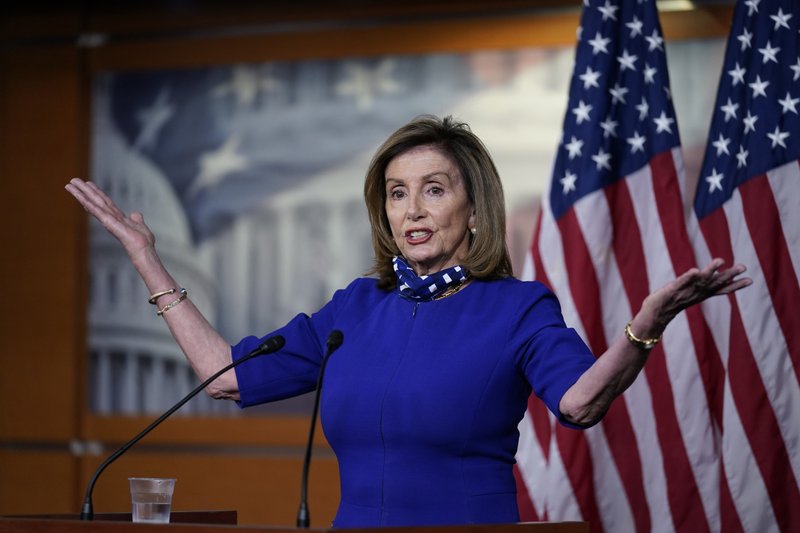 Democrat Nancy Pelosi has been re-elected on Sunday as the Speaker of the US House of Representatives.
She was returned as the Speaker in a keenly contested poll with 216 votes to defeat Republican leader Kevin McCarthy who got 209 votes.
After the votes, the seasoned lawmaker who has held the position since 2019 and previously between 2007 and 2011 was formally handed the gavel by McCarthy as the re-elected Speaker of the House.
An elated Pelosi in a symbolic gesture beginning the 117th Congress, raised the gavel in triumph which attracted cheers and applause from Democrats in the House.
She then said: "We begin the new Congress during a time of extraordinary difficulty," while noting that the toll of 350,000 dead and 20 million infected by Covid-19 in America.
"Our most urgent priority will continue to be defeating the coronavirus," adding that "And defeat it, we will."
Meanwhile, the United States of America President-elect, Joe Biden, has named more than 100 White House appointees, the Biden-Harris Presidential Transition team disclosed.
The team tweeted shortly after Biden nominated Kathleen Hicks to be deputy secretary of defence on Wednesday, "With today's announcement, President-elect Biden and Vice President-elect Harris surpass their goal to name over 100 members of our White House team.
"This diverse and talented group not only looks like America but will deliver results for working families on day one."
Hicks, who is heading Biden's transition team at the Pentagon, served in the Defense Department under former President Barack Obama, including as deputy undersecretary of defence for strategy, plans, and forces.