Bishop Oyedepo Releases Winners' Chapel 2021 Prophetic Declarations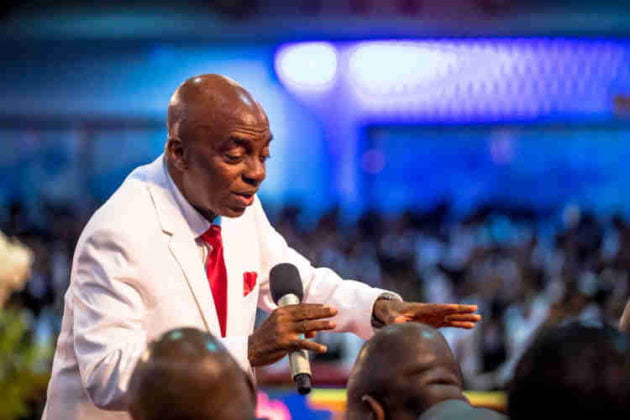 The founder of Living Faith Ministry aka Winners Chapel, Bishop David Oyedepo has released the church's 2021 prophetic declarations for the year.
Naija News reports that Bishop Oyedepo had 2021 Turn Around Era as the theme of the church.
The popular cleric described the year as that which will be full of surprises, noting that there shall not be disappointments.
According to his prophetic declarations for the year 2021, affliction won't rise again the second time, just as he declared an end to backward moments in the lives of the congregants.
Below is the 2021 prophetic declarations from Bishop David Oyedepo of the Winners' Chapel:
The year 2021 is declared your TURNAROUND ERA.
The Year 2021 shall be our year of supernatural turnaround as a church and as an individual.
° The year 2021 shall be a year of grace and glory for every member of this church
° The year 2021 shall be a year of visions and revelations from the Word both as a church and individuals.
° The year 2021 being the 40th year of this mandate, God is bringing us to our Promised Land flowing with milk and honey both as a church and as individuals.
2021 shall be full of surprises for you!
From this moment onward it shall be forward ever for you and backward never!
From 2021, you shall not wander in life again!
You shall not know disappointments in 2021!
Your dramatic change of story shall come in 2021!
Those afflictions you are used to will not follow you to the year 2021!
2021 will be the most striking year for you!
Any dry area of your life shall be quickened back to life!