What El-Rufai Said About Arrest Organisers Of Sex Party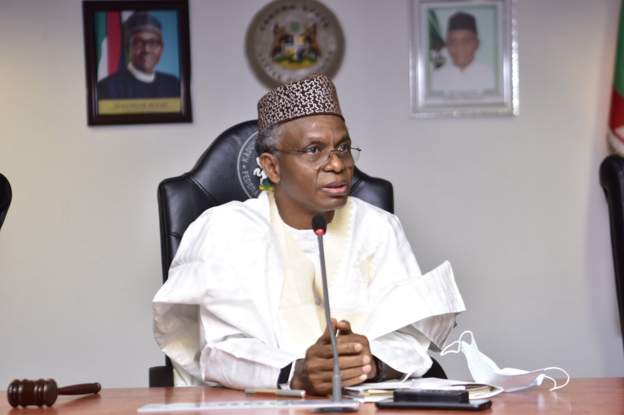 Governor Nasir-El-Rufai of Kaduna State has commended the state Police Command for arresting the organisers of the maiden edition of a Sex Party in the state.
The Special Assistant to the governor on Media, Abdullah Yunus, made this known while speaking to reporters in Kaduna on Wednesday.
He disclosed that the party which was slated for December 27, 2020, at an undisclosed venue in the capital, had been cancelled and the culprits would be prosecuted.
Yunus noted that the police acted promptly through an advertisement placed on social media platforms which got the governor worried and disturbed.
He, however, noted that the state police command had launched an investigation to unravel those behind the sex party.
Naija News reports that the party was earlier scheduled for December 27, 2020, at an undisclosed venue in Kaduna, the state capital.
According to the poster on social media, part of the participants' requirements on the invitation card was that males and females were expected to be naked.
The party was expected to last till daybreak during which participants would have sex for a fee ranging from N2,000 for the popular side and N3,000 to N5,000 naira for the VIPs.