COVID-19: Nigeria States That Have Banned Or Restricted Crossover Services (Full List)
With Nigeria battling the second wave of the deadly coronavirus (COVID-19), the federal government has ordered states to adhere strictly to its curfew.
Complying with the federal government directive, many states have either banned or restricted crossover service in their domain.
Naija News reports that Nigerian churches traditionally hold worship service during the last night of the year which ushers them into the new year.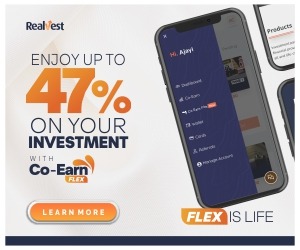 See states that have announced a ban or restriction on crossover service:
Ondo State
The Ondo State government has banned crossover service across the 18 local government areas of the state.
Osun State
The Osun State government has backtracked on its initial ban placed on crossover service in churches to combat the disease's spread.
In a statement on Tuesday, the government said: "The Government of the State of Osun has decided to allow cross over religious gatherings. But any organisation holding cross over service must note that they are expected to close the service early, and everyone must be off the streets by 1:00 am."
Ogun State
The Ogun State government has restricted attendance to crossover services, parties and similar gatherings in a bid to curb the spread of COVID-19.
Lagos State
the governor of Lagos State, Babajide Sanwo-Olu, has warned worship centres to adhere strictly to the curfew imposed between 12 midnight and 4 am by the federal government.
Kwara State
The Kwara State Government also imposed a partial lockdown and curfew in the state from 12 midnight to 4:30 am till further notice.
The government said no worship centre should exceed 50 percent of the maximum capacity.
Federal Capital Territory (FCT)
The Federal Capital Territory administration ordered that all bars, restaurants, leisure gardens, and event centres be closed down for at least five weeks.
Plateau State
The Plateau State government has said there are no plans to lock down the state over the second wave of COVID-19, paving the way for crossover services to be held with not more than 50 per cent of the capacity.
Ekiti State
The Ekiti State government has directed law enforcement agents to begin aggressive compliance enforcement activities in public places, including worship centres, event centres, markets, supermarkets, bars and hotels.
Edo State
The Edo State government has adjusted its curfew to begin from 12 midnight to 4 am daily, starting from December 23, except on December 31, 2020, to enable crossover services to hold.
"Wearing of facemask is mandatory in public places. There should be a drastic reduction in the number of people attending religious, political and social gatherings in one place. People are advised not to patronise or enter any public facility without a hand wash station, with soap and running water," Governor Godwin Obaseki had said.
Naija News reports that the Nigeria Center for Disease Control (NCDC) on Tuesday evening, 29th December 2020, confirmed 749 new cases of Coronavirus disease infection in Nigeria.
The new cases of COVID-19 infection were confirmed via a statement on the official Twitter handle of the health agency.
This brings the total number of confirmed COVID-19 cases in Nigeria to 85,560 which includes 71,937 discharged cases and 1,267 deaths.
Source: Naija News