COVID-19: Gov. Makinde Suspends Curfew In Oyo To Allow Cross-Over Service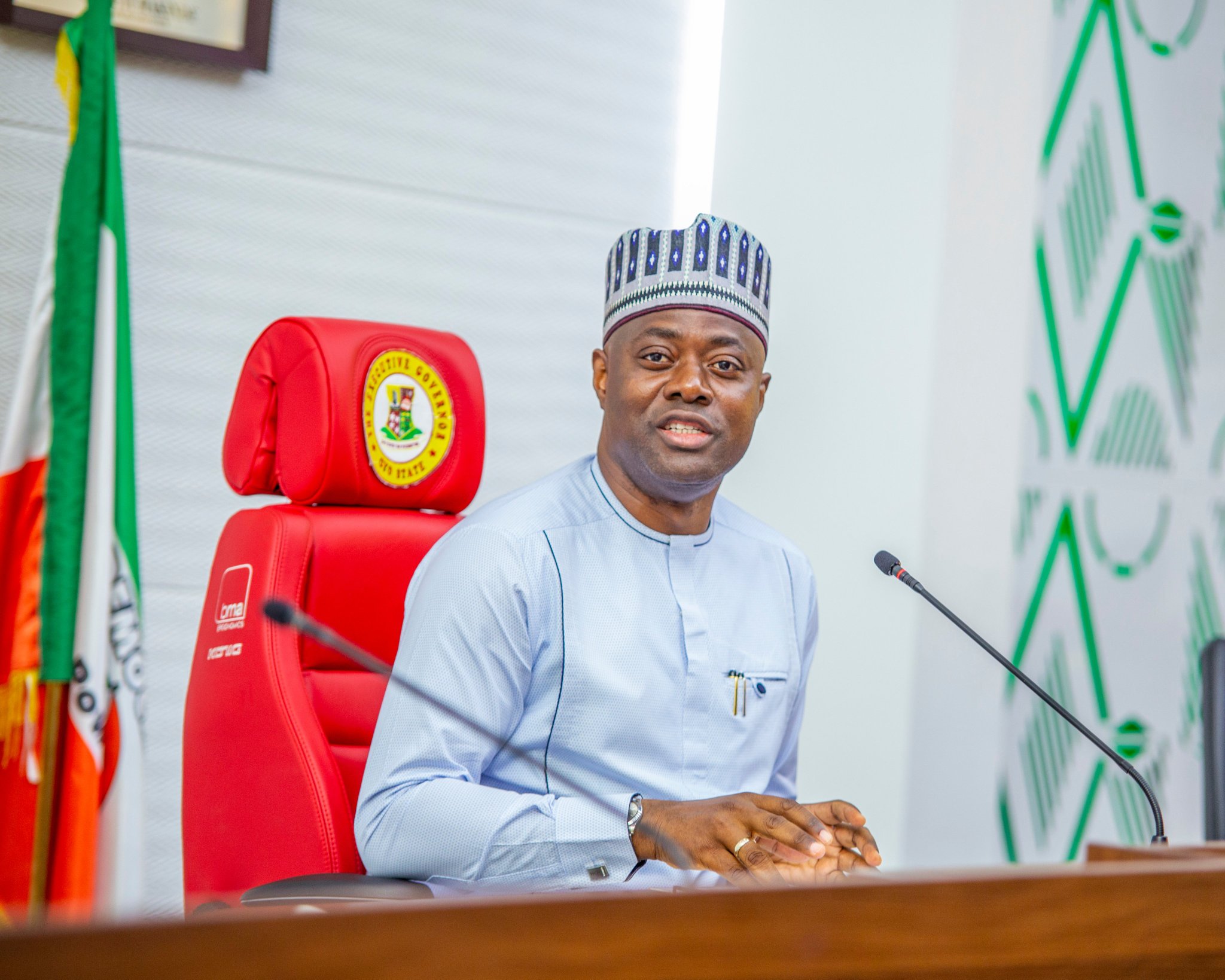 The Oyo State Governor, Seyi Makinde has suspended the 12 a.m. to 4 a.m curfew in the state to make room for the cross over service by adherents of the Christian religion.
The Governor made this known in a statement on Wednesday by his Chief Press Secretary, Mr Taiwo Adisa.
The statement, however, warned that all other COVID-19 protocols must be observed in the gatherings at worship centres, urging residents to remain safe during the yuletide and after.
Naija News reports the Governor's decision overrides the earlier declaration on Tuesday by the state Task Force on COVID-19 which ruled out the cross-over services in view of the existing 12am to 4am curfew.
Also, the fresh decision to allow cross-over services was taken after reviewing necessary details in conjunction with the task force led by Prof. Temitope Alonge.
The fresh directive, however, retains earlier instruction by the task force on 50 per cent occupancy for worship and event centres, ban of street carnivals and others.
The statement read: "Following a review of the pronouncement of the Technical Team of the Task Force on COVID-19 in Oyo State on 29th December 2020, His Excellency, the Executive Governor, Engr. Seyi Makinde, FNSE, has magnanimously directed that the 12 midnight to 4 a.m. curfew be lifted.
"The governor has also warned citizens and residents of Oyo State to ensure strict compliance with the guidelines, protocols and advisories as laid down by the OYO State COVID-19 Task Force aimed at limiting the transmission of the disease in our communities.
"Secondly, he has directed that enforcement of these guidelines and protocols in accordance with the law will be applied as appropriate, enjoining individuals and organizations to comply and by so doing ensure that we all spread the joy of this season and not the virus."
Meanwhile, the Christian Association of Nigeria (CAN) has told churches and church leaders to follow government instruction in their respective locations as it concerns the cross-over services.
The umbrella Christian organization in a message on Tuesday by its National President, Rev Dr. Samson Ayokunle urged churches to respect and obey government orders as touching this year's cross-over worship.