Boko Haram Kills Three, Abducts 40 In Wulgo, Borno State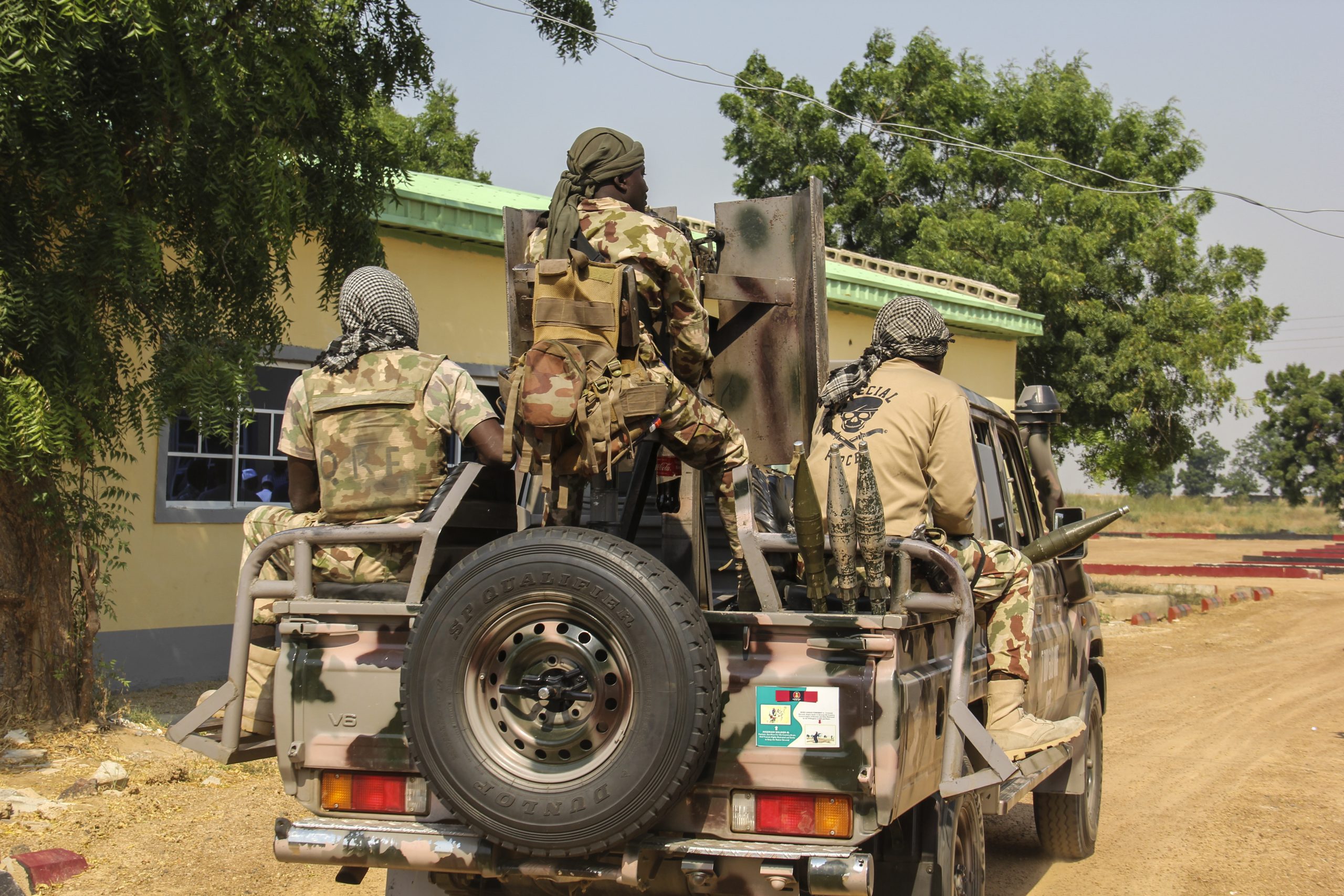 Three people (loggers) have been killed and about 40 others abducted by suspected Boko Haram insurgents in Wulgo forest near the town of Gamboru, Borno state the French news agency Nigeria News reported.
A source told Nigeria News that the terrorists attacked people while they were chopping wood in a village on the border.
The source said the men met their fate in Wulgo Forest where they went to collect firewood. "A group of more than 40 loggers left Shehuri on the outskirts of Gamboru on Thursday and never returned by evening as usual,"  prompting the security operatives to head into the forest in search of the missing persons.
"We found their bodies and it looks like they were killed while trying to escape because they were all shot in the back," he said.
The missing loggers were presumed kidnapped by Boko Haram insurgents, who are known to maintain camps in the forest, said Umar Kachalla, a group leader who was involved in the search.
The fighters have increasingly targeted  farmers in the northeast, accusing them of passing information to the military and local armed groups.
Yesterday, suspected banditsattacked Batsari Local Government Area of Katsina State reportedly killing at least two people and kidnapping 48 others.
The latest attack was disclosed to Daily Trust by a community leader.
He said the suspected bandits were in Daurawa village Friday night where they killed two and abducted five people.
Another source said that at around 7pm Saturday, the gunmen raided Garin Dodo village and abducted 32 people.
"Two of the victims were able to escape while the remaining 30 are still in captivity," the source said.
The gunmen were also reported to have kidnapped 10 women at Biya Ka Kwana village and shot a man who is currently receiving treatment in Batsari hospital.