Agents Of Evil Attacking Bishop Hassan Kukah – Catholic Church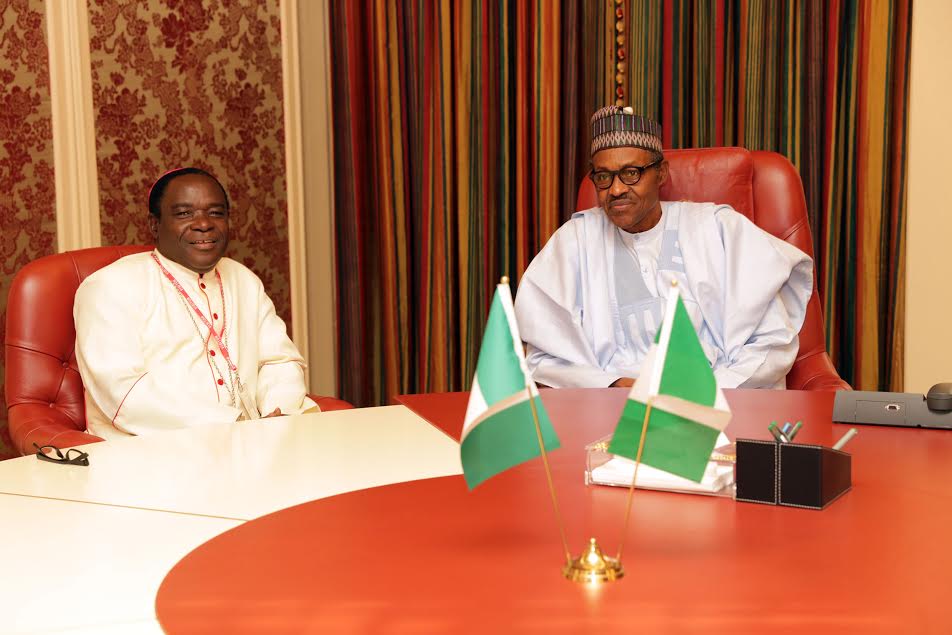 The Catholic Church has described those attacking and calling for the arrest of the Bishop of Sokoto Catholic Diocese, Most Reverend Father Mathew Hassan Kukah, as agents of evil.
Naija News reports that the Catholic Bishop of Sokoto Diocese while delivering his Christmas message accused President Buhari of nepotism and incompetence.
He also faulted the Nigerian leader for failing to solve the insecurity situation in the country. The clergyman opined that all that Buhari has done would have led to a coup had it been he was not from the north.
Kukah had said: "President Buhari deliberately sacrificed the dreams of those who voted for him to what seemed like a programme to stratify and institutionalise northern hegemony. He has pursued this self-defeating and alienating policy at the expense of greater national cohesion.
"There would have been a military coup a long time ago or we would have been at war. The President may have concluded that Christians will do nothing and will live with these actions."
Reacting to Kukah's statement, the presidency had accused the Bishop of stylishly calling for a violent ouster of the President Buhari administration
Also reacting, the Muslim Right Concern (MURIC) described Kukah as a first-class blackmailer, claiming that the Bishop called Islam a violent religion.
The Director of Social Communication, Catholic Secretariat of Nigeria, in CSN, Rev. Fr. Mike Umoh, in a statement, said the Catholic Church stands by Kukah's comment.
According to him, the Christmas message of the Bishop is actually the reality of the state of the nation owing to the continued security and economic challenges facing the country.
The Catholic church dismissed claims that Bishop Kukah was trying to instigate violence and hinder national integration with his message.
Umoh said, "As expected, the agents of evil have gathered to attack the person of the Bishop and to discredit the simple obvious truth of the message. This is the stock in trade of evil people.
"However, they often succeed when good people, Christians, choose to do nothing. We are therefore calling attention to this new development so that we can all rise in unison and stand for truth.
"The truth about our nation is also that there are only two parties now existing: the good and the evil, the oppressed and the oppressor, the suffering people and the benefiting government officers and their families."