Bakare Courting Tinubu To Get Presidential Endorsement – Senator Adeyeye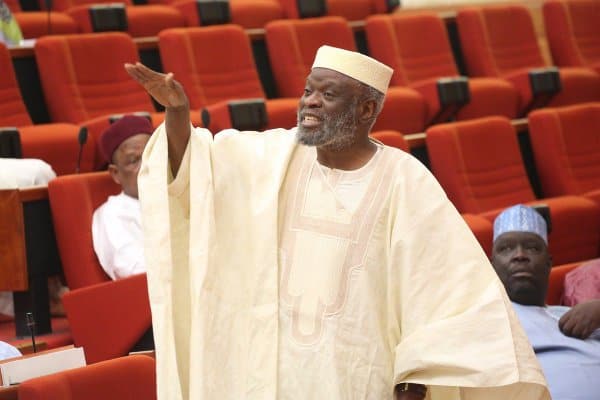 A former Chief Whip of the Senate, Prof. Sola Adeyeye, has explained why the Senior Pastor of the Citadel Global Community Church in Lagos, Pastor Tunde Bakare, praised Bola Ahmed Tinubu during a recent sermon in his church.
Naija News had reported that Bakare had in a viral video praised the impact of the former governor of Lagos state on Nigeria politics.
Bakare noted that the APC would not have won the 2015 and 2019 presidential election without the political sagacity of Tinubu.
According to the popular clergyman, the APC chieftain delivered Lagos and the South-west from the onslaught of the PDP from 1999 to 2007.
Reacting in various messages posted on his WhatsApp status between Friday and Saturday seen by The Punch, Senator Adeyeye said the pastor was not campaigning for Tinubu to be President.
Senator Adeyeye said, "You have missed the point if your conclusion from Tunde Bakare's circulating video is that he was endorsing Bola Tinubu.
"Oh no! Bakare was courting Tinubu in the hope of getting Tinubu's endorsement!
"Bakare is entitled to changing his mind on any issue. But he should not cloak his human ambition as divine revelation.
"Many of the so-called Nigerian prophets are silly manipulators and unscrupulous soothsayers. Let God be true even when preachers flip-flop.
"Tunde Bakare has lost my respect just like Adams Oshiomhole did with his flip-flop on Ize-Iyamu.
"The pulpit of Christ is not a podium for silliness. APC members do not need Tunde Bakare to recommend Tinubu to them!
"Tunde Bakare was a fierce critic of Bola Tinubu. Bakare also on several occasions emphatically told his congregation that God told him that he (Bakare) would be the next President after Buhari!
"So, who is our next President: Tinubu or Bakare?"
The former principal officer of the 8th Senate also warned that the Nigerian economy could collapse before 2023.
"With the virtual collapse of our economy, the Republic waddles in insecurity. Barring a miracle, anarchy looms! The chaos that we witnessed with ENDSARS was a warning to us all," he warned.
Source: Naija News