Court Freezes Benue State Government Account, No Salary For Workers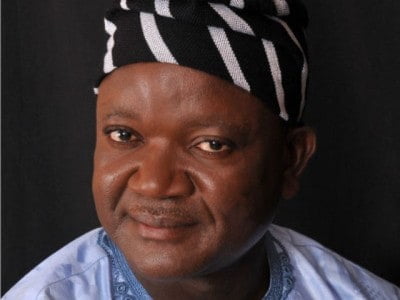 Government employees in Benue State will celebrate Christmas without getting paid. Explaining why government employees were not paid their December salaries, Ngunan Adingi said the state government account had been frozen as a result of a court order.
The Benue State Commissioner for Information, Culture and Tourism, Mrs. Ngunan Adingi, briefed the media on Thursday.
The Punch reports that the state is grappling with the judge's decision to suspend its account.
The commissioner said the verdict was handed down by various courts in Nasarawa and Abuja after some workers sued the state.
"Some aggrieved nonindigenes working in the state who were redeployed to their states in 2007 under the State Universal Basic Education Board, SUBEB, took the State Government to court to protest the action.
"Consequently in 2008, the court in the case between Juliana Igweka and 95 others vs SUBEB and Attorney General of Benue State, declared that the affected persons be reinstated in the civil service,"
According to the commissioner, after they won the case, they went back to the court demanding financial compensation, which was not part of the initial lawsuit.
"But when the applicants failed to get the courts to do their wish in the state, they went to different courts in Nasarawa and Federal Capital Territory to secure garnishee orders on all accounts of the state which was served yesterday (Friday), thereby crippling all government activities, including payment of salaries."
Source: Naija News