Covid-19: FG Announces Fresh Guidelines For UK, South Africa Flights And Passengers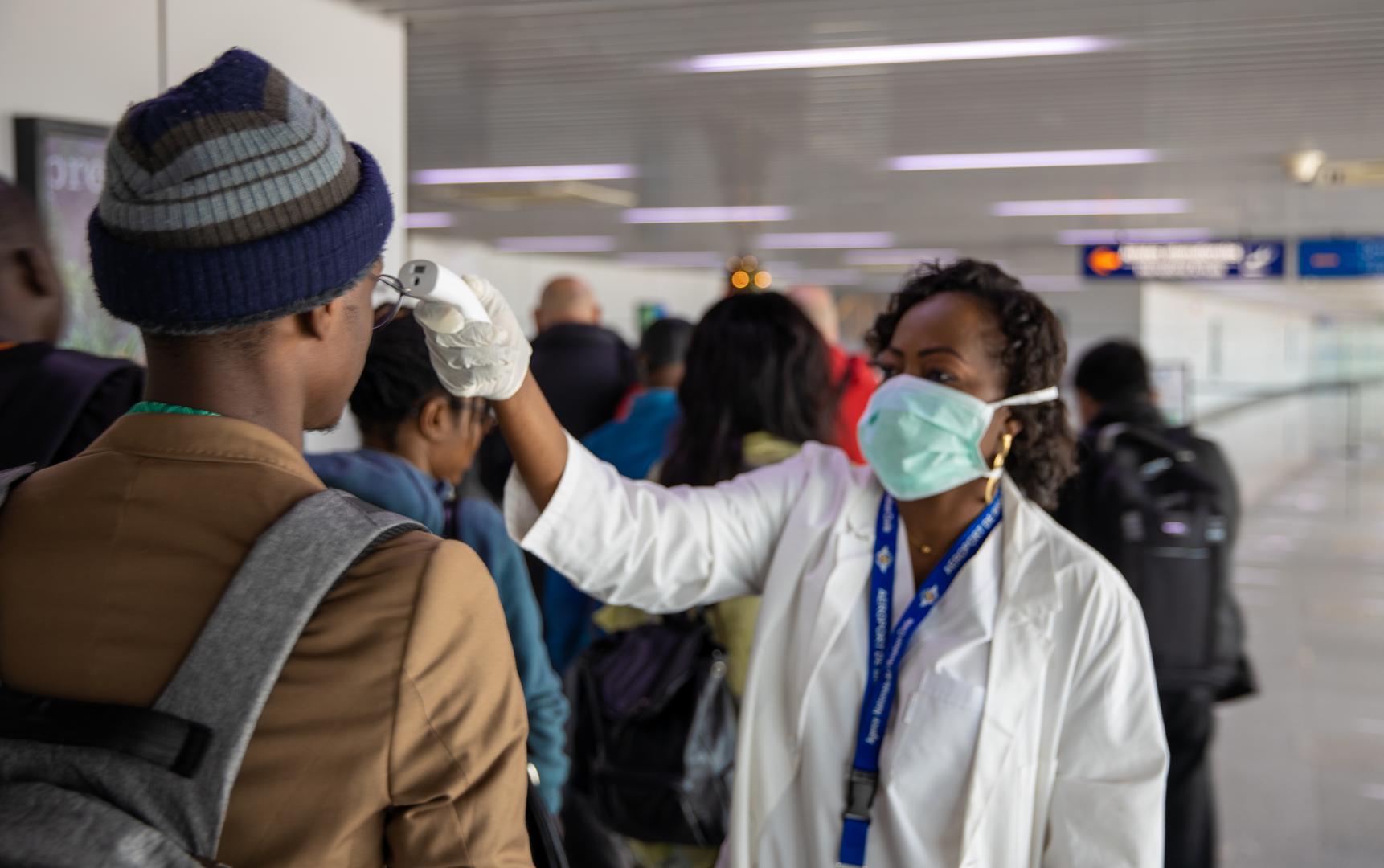 Passengers travelling into Nigeria from the UK and South Africa will need to fulfil certain fresh COVID-19 requirements as from 28th December, the federal government has announced.
The National Coordinator of the Presidential Task Force on COVID-19, Dr Sani Aliyu announced on Thursday in Abuja that effective from December 28, 2020, apart from other general international travel requirements, passengers from these two countries are required to familiarize themselves with the new requirements.
Aliyu explained this is due to the discovery of the new strain of COVID-19 in both countries and the need to protect Nigerians.
He warned that defaulters will be sanctioned and the punishment range from passport or visa suspension for at least six months and others.
In his words, "There are new traveling requirements for people traveling from the UK and South Africa effective from 0001 hours on Monday, December 28, 2020.
"It is the responsibility of those passengers to make sure they familiarise themselves with these new rules, and airlines will be informed accordingly."
He added that in addition to the general requirements for international travels, a special register would be opened for UK and South African passengers to enable monitoring of their activities and movements in the country.
He said, "We will open a special register at the airport for all passengers arriving from these two countries.
"We will have an enhanced surveillance so that these passengers will be contacted after they have arrived home.
"We will be checking on them to see if they are having symptoms.
"But even more importantly by Day 7, we expect these passengers just like any other passengers coming from outside the country to unfailingly go for COVID PCR test which you must have paid for before boarding the aircraft."
He disclosed that President Muhammadu Buhari had during his meeting with the PTF members on Tuesday approved the requirements and penalties for offenders.
He said, "If you do not do your Day 7 test by Day 10, you will automatically go on to the suspension list and your travel documents, your passport will be suspended for a minimum period of six months.
"If you carry a foreign passport with a visa, we will revoke your visa. And because it is easier to track a smaller group of persons than a large number of passengers which has always been the challenge that we have, we are now able to enforce this specifically for passengers coming from these routes until further notice."
While urging all travellers to respect COVID-19 protocols, Dr. Aliyu said as a deterrent, the passport number of some defaulters will be published on Monday.
"People presenting fake PCR results at our airports when exiting or if they have found to have presented a fake COVID 19 PCR result on arrival".
"In addition to this, over this weekend we will publish the first list of 100 Nigerian passport numbers that will be suspended for six months.
"We have already contacted the passengers and we have confirmed that they have not had their COVID PCR test.
"We will not be publishing names but we will publish the passport numbers and we asking from now on, people that are traveling should make sure they abide by our protocols because there will be repercussions if you don't in terms of penalties," Aliyu noted.
Meanwhile, former Vice President Atiku Abubakar had earlier urged the Nigerian government to ban flights between the UK and Nigeria so as to avoid importing the new COVID-19 strain into the country.
Earlier, Naija News also reported that China has joined the growing list of countries to ban flights from the UK over fears of importing the new COVID-19 strain into their countries.
Download NAIJA NEWS app: