2023: Obaseki's Ex-Aide Slams Bakare For Praising Tinubu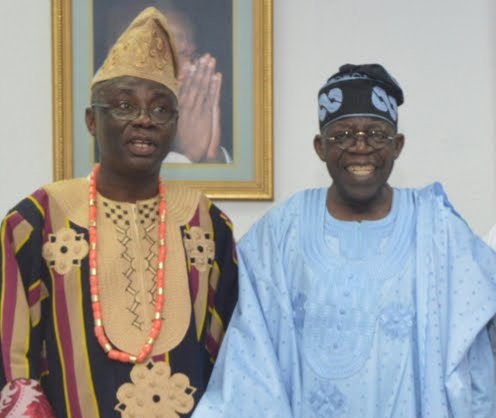 A former aide to Governor Godwin Obaseki of Edo State, Benjamin Atu, has knocked the Senior Pastor of Citadel Global Community, Lagos State, Tunde Bakare, for praising the National Leader of the All Progressives Congress, Bola Tinubu.
Naija News had reported that Bakare had praised the impact of the former governor of Lagos state on Nigeria politics. Bakare, speaking at the church's recently unveiled Citadel in Lagos recently, noted that the APC would not have won the 2015 and 2019 presidential election without the political sagacity of Tinubu.
According to the popular clergyman, the APC chieftain delivered Lagos and the South-west from the onslaught of the PDP from 1999 to 2007.
Reacting to Bakare's comments, Atu noted that the comment made by the clergyman is a slap on the intelligence of Nigerians. He asked Bakare to tell Nigerians what Tinubu has done for Nigeria and his impact on Nigerians.
Atu also knocked Bakare for saying that those who may be against Tinubu should carry their stone. The politician asked Bakare to tell Nigerians how Tinubu has helped reduce poverty in the country.
He opined that Bakare's utterances will create instability and ethnic crisis in the country if not checked by President Muhammadu Buhari and the ruling APC.
Atu said, "Why has Bakare decided to attack any Nigerian who did not support Tinubu? Are we returning to an era of dictatorial tendency where freedom of speech is elusive?
"Where is the beauty of democracy if individuals are no more at liberty to cue behind the leaders of their choice? There is a need to take a closer look at the intentions of Bakare."
"Today, the same Bakare has turned against himself to celebrate the same man he once described with unprintable words. Bakare, through his unguarded utterances, has made himself a danger spot to Nigeria's emerging democracy."
Atu also berated Bakare for saying that those who are envious of Tinubu and those who desire to take his power slot should stop and busy themselves with what can add value to society. The former aide asked Bakare to allow national interests to precede his personal interests.
"Nigeria can't be used as a reward for Tinubu's faithfulness to his political party. Tinubu fought for his party's victory and not Nigerians victory. He shouldn't only claim responsibility for his party's triumph; he should also be able to claim responsibility for the woes that his party had caused us as a country.
"He should prove to Nigerians that his party was prepared for good governance by joining forces to liberate us from the tension across the nation, he added.
Source: Naija News