Wike Blasts Nigeria Governors, APC Governors Over Insecurity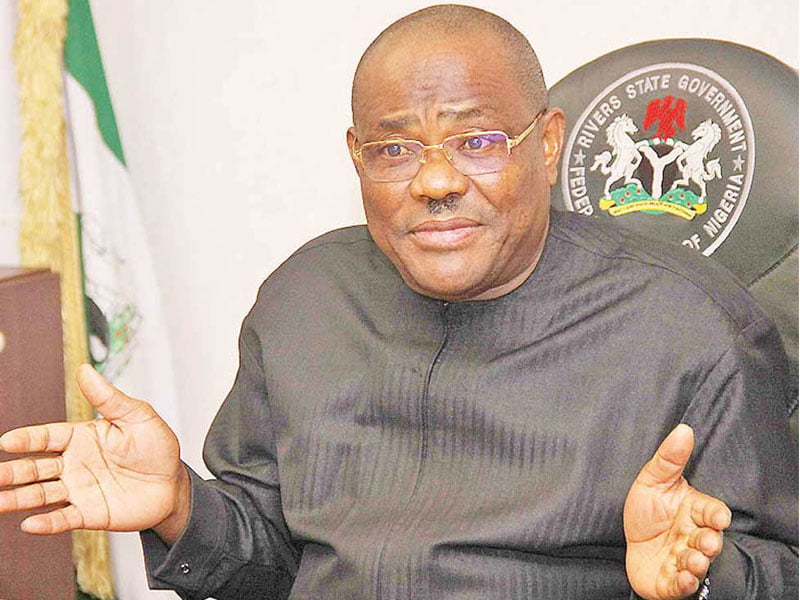 Governor Nyesom Wike of Rivers State has lambasted the Nigeria Governors Forum (NGF) over their silence on the security crisis rocking Nigeria.
Speaking during the commissioning of the Obagi-Woji Street in GRA, Port Harcourt, Wike asked the Progressives Governors Forum (PGF) to speak against the heightened insecurity.
The Rivers governor challenged the forums to stop sitting on the fence as the nation's insecurity is becoming unbearable.
"Everything has collapsed in the country. Security has collapsed, the economy has collapsed, there is nothing working in Nigeria," Wike said.
"People should know that we are not just talking because we want to talk. I heard they say the Progressives Governors and the Governor's forum are speaking on the level of insecurity. No! They should come out and say that the party in power has failed Nigerians.
"Nigerians gave power to the APC. Therefore; they must own up that they have failed Nigerians."
In an unrelated development, the National Identity Management Commission (NIMC) has debunked speculations in some quarters that its national identity database has been hacked.
The NIMC denied the rumours in a statement on Wednesday issued by its spokesman, Kayode Adegoke.
While describing the rumours as false, the commission said the data of Nigerians are safe in its custody and that the information of citizens being circulated on the internet is not from its database.
According to Adegoke, investigations by the NIMC proved that rumours of an alleged data dump were not true.
"The National Identity Management Commission (NIMC) would like to bring to the attention of the members of the general public that the purported breach of the National Identity Database going round the social media is false, a hoax, and of mischievous intent," the statement said.