We Are Looking For 12 People Who Escaped From Custody – Enugu Police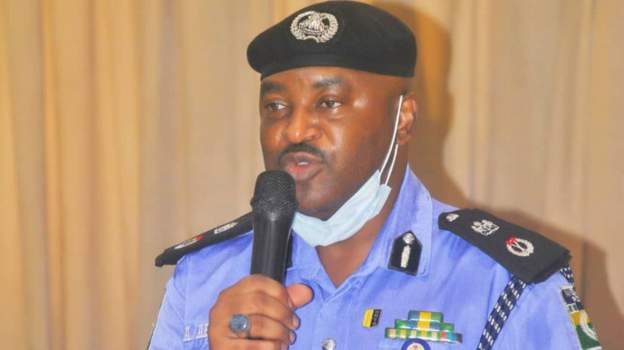 Enugu State Police Commissioner Ahmad AbdurRahman has said they are looking for 12 people who escaped from the state's Criminal Investigation Department (CID) cell on Sunday.
He said 17 had fled but five of them had been rearrested and ordered an investigation into the incident and the arrest of the others.
AbdurRahman also ordered that anyone involved in the tragedy be investigated and punished.
"I have directed the commencement of investigation to determine the culpability and punishment of any personnel found wanting during the unwarranted incidence."
"Such unbecoming lapses on the part of personnel of the Command will not be tolerated,'" he warned.
He further appealed to everyone to help them by sending them useful information.
Similarly, he mobilized the state police and ordered them to provide people in the state with proper protection especially this Christmas season.
Mr Abdurrahman also called on residents of the state and the public to assist the command with credible information that would lead to the re-arrest of the 12 fleeing suspects/detainees.
"I enjoin residents to promptly volunteer information or report any person(s) suspected to be the escapees at the nearest police station.
"You can call the command's hotlines on 08032003702, 08075390883, 08086671202 or 08098880172; or via email on: [email protected],'' he appealed.