Edo Government Pays December Salaries, Pension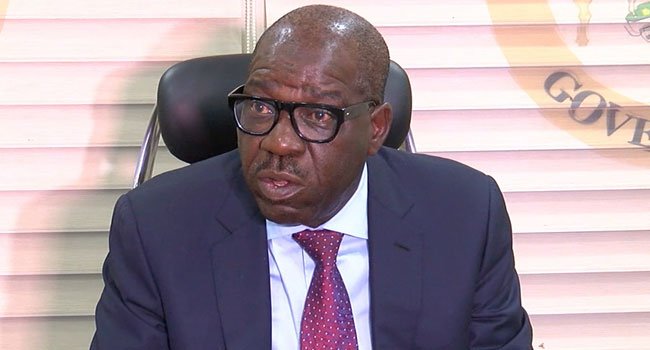 Edo State Governor, Godwin Obaseki, has directed the payment of December salaries and pension of workers and retirees in the state.
The Secretary to the State Government, Osarodion Ogie Esq., in a statement released on Tuesday noted that the state government gave the directive in line with the standing order for prompt payment of salaries and pensions to workers.
Ogie disclosed that the decision of the state government is aimed at supporting Christians in the state who are set to celebrate the Christmas festivities.
According to him, "The Edo State Government has paid pensions and salaries of workers and retirees in the state in line with the governor's standing order on prompt payment of salaries and pensions."
"The early payment is also a way for the government to identify with Christians in the state during the Christmas celebrations. The gesture is timed to ensure that our Christian brothers and sisters are well-catered for during the festivities."
Ogie while speaking on the commitment of Obaseki to the welfare of workers in the state said noted that the government is currently restructuring the civil and public service for efficient and optimal service delivery, and bequeath the workers with tools and skills that stand them out and make for a better work-life balance.
Meanwhile, the All Progressives Congress in the past few days has been calling for the resignation of the state Governor due to an increase in security issues in the state.