Biafra: I Don't Need Your Support To Run Security Outfit – Nnamdi Kanu Fires South-East Governors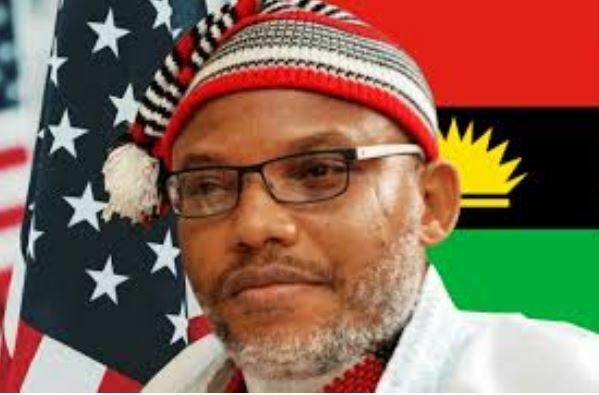 The leader of the proscribed Indigenous People of Biafra (IPOB), Nnamdi Kanu has lashed out at governors of the South-East region, saying the IPOB security network will function without their supoort.
Kanu made the submission in his response to the comments by the Ebonyi State Governor who is also the Chairman of the Southeast Governors' Forum, David Umahi who termed the regional security outfit as an unnecessary distraction.
The IPOB leader had announced the launch of a regional security outfit named Eastern Security Network (ESN), Naija News recalls.
Kanu, in a statement on Sunday, 13th December signed by IPOB's spokesman, Emma Powerful explained that the new security outfit was set up to protect the Eastern region and is modelled in the manner of the Amotekun in the Southwest and Miyetti Allah in the North.
The IPOB leader lamented that bandits and some other criminals are terrorizing their region, hence the need to set up ESN to protect the people and inhabitants of the region.
However, following criticisms from some South-East leaders, Kanu has released another statement through the IPOB spokesperson in which he said the Governors from the region are detached from the people.
It added that they are only protecting their selfish political interests but the people have resolved to take their destinies in their hands with or without the support of the governors for the ESN.
The statement reads in part: "We the global family of the Indigenous People of Biafra (IPOB) under the command and leadership of our great leader Mazi Nnamdi Kanu, condemn in very strong terms, the recent shameful statement credited to Gov. Dave Umahi on behalf of his fellow lilly-liverd and coward governors of South East against the newly established Eastern Security Network, ESN.
"They only further exposed their emptiness and detachment from the people.
"But our message to the treacherous South East Governors and their South South counterparts is that 'the train has since left the station' and can't reverse it's course.
"May we remind the traitors that the Eastern region cannot be sacrificed at the altar of their political interest. It's either they key in or shape out! The East can exist without them. They should steer clear because they can't withstand the force behind ESN."