I Will Block Anyone I Feel Like Blocking – Dabiri-Erewa Fires Aisha Yesufu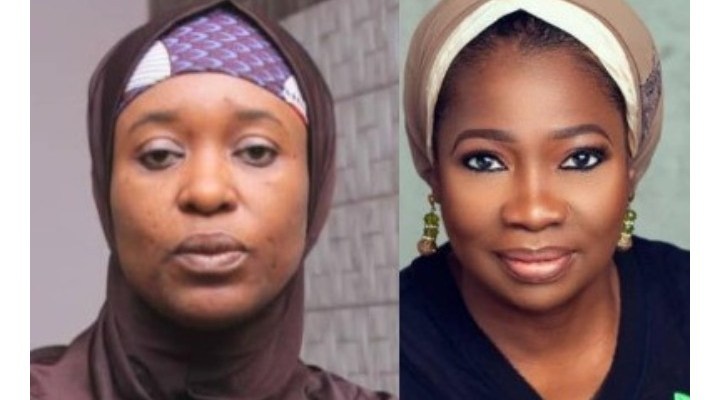 The Chairman of the Nigerians in Diaspora Commission, NIDCOM, Abike Dabiri-Erewa, has reacted after human right activist, Aisha Yesufu, called her out for blocking someone on Twitter.
The Co-covener of the BringBackOurGirls movement over the weekend had shared a screenshot of Dabiri-Erewa's Twitter handle and wrote,
"Imagine a public servant like @abikedabiri blocking someone. How pathetic! If you do not want to be held accountable then resign. Nobody asked you to do the job. They are not interacting with your personal self, they are interacting with your official self that is serving."
A Twitter user, however, challenged the activist for attacking Dabiri for blocking someone her social media platform, he added that she has the right to block anyone since it is her personal handle.
The statement, however, did not go down well with Yesufu who wrote, "Personal handle with Chairman on it? Biko, rate yourself high!"
Dabiri-Erewa while responding to the accusation on her Twitter account noted that she has the right to block anyone she wants to block at any time.