EFCC To Challenge Metuh's Acquittal At Supreme Court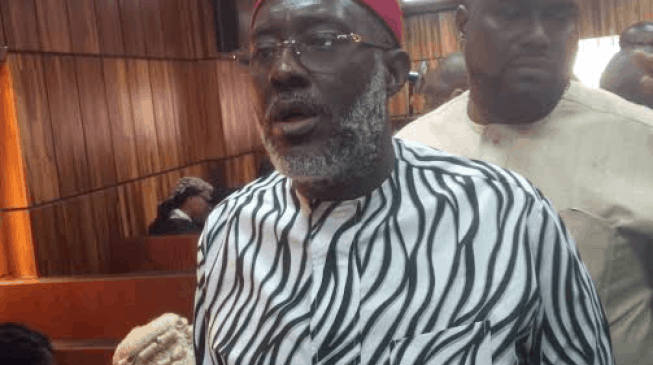 Recall that a Court of Appeal had last week Wednesday dismissed the conviction of Metuh and his company, Destra Investment Limited by the Federal High Court.
In a statement on Saturday, the EFCC spokesperson Wilson Uwujaren, said the anti-corruption agency will approach the Supreme Court.
He said the appellate court erred by restricting itself to only two grounds ( 12 and 14) of the appeal that dwell on the alleged bias of the trial judge but failed to examine the merit of the judgement of Justice Abang.
"The anti-graft agency believes that the alleged remarks by the trial judge were not sufficient to nullify the judgment which was based on material evidence and submissions of witnesses called by the prosecution," Uwujaren said.
"The EFCC believes that, as an intermediate Court, the Court of Appeal erred in ordering a retrial without considering the merit of the judgement of the lower court."
In its ruling on Wednesday, the Appeal Court held that the proceedings of the Federal High Court leading to the conviction of Metuh were tainted with bias, and therefore must not be allowed to stand.
Justice Adah, who delivered the lead judgment, held that the utterances of Justice Abang, in the course of the trial, established that he was biased against the convicts.
He, therefore, ordered that trial be conducted afresh.
He also directed that the case file be sent back to the Chief Judge of the Federal High Court for reassignment to another judge other than Justice Abang.
Justice Abang had on February 25, 2020, convicted and sentenced Metuh to seven years imprisonment.