Gov. Tambuwal Awaits COVID-19 Result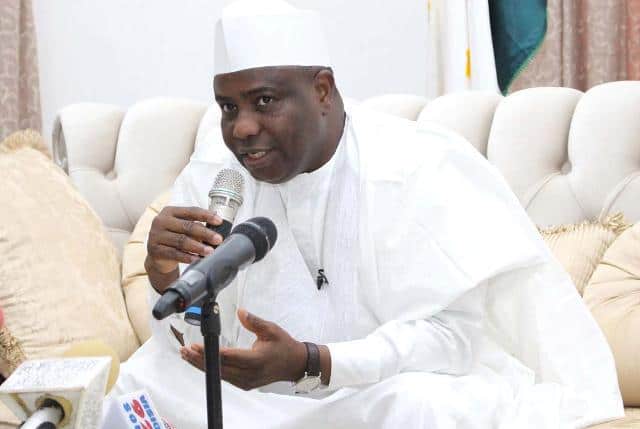 Sokoto State Governor, Aminu Tambuwal, on Friday disclosed that he has gone into self-isolation after having contact with someone who tested positive for COVID-19.
Gov. Tambuwal announced this in a post on his Twitter account.
He further stated that he has undergone a coronavirus test and expecting the result.
"Gov @AWTambuwal goes into isolation after coming in contact with someone who tested positive for Covid-19. The Deputy Gov will oversee all activities of the state pending the outcome of the test result of the Governor," the governor tweeted.
In a related development Lagos State Governor, Babajide Sanwo-Olu, has directed all civil servants from Grade Level 14 and below in the state to work from home.
Governor Sanwo-Olu in the statement released also directed all worship centres not to exceed two hours in their services.