#EndSARS: DJ Switch Begs ICC To Probe Lekki Shooting, Describes Buhari As Corrupt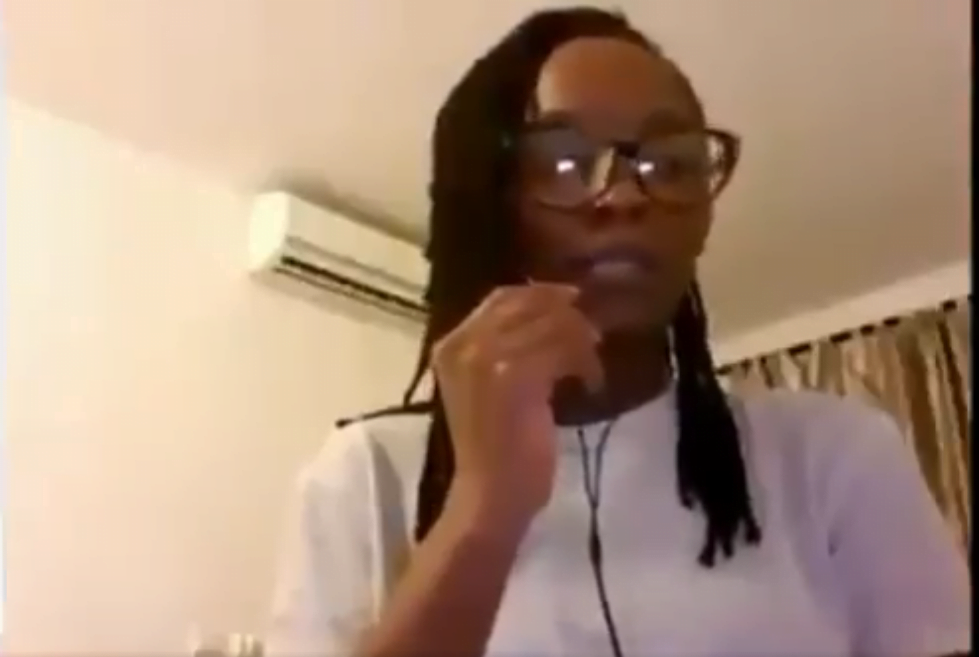 Popular Disc Jockey Obianuju Catherine Udeh, also known as DJ Switch, has asked the International Criminal Court (ICC) to begin its investigation on the shooting of #EndSARS protesters in Lekki by soldiers of the Nigerian Army.
DJ Switch stated this while addressing the office of Fatou Bensouda, the ICC's prosecutor, in a virtual event on Thursday.
Recall that ICC General Prosecutor is seeking full investigations into allegations of "crimes against humanity" and "war crimes".
Speaking to the ICC, Udeh said Nigerian authorities under the poor, corrupt, and misguided leadership of President Muhammadu Buhari down to his cohorts have all tried severally to deny shooting or clamping down on EndSARS protesters.
Switch said: "#EndSARS is a movement against police brutality, which has since become a much bigger movement against bad governance. The reason is simple. From President Muhammadu Buhari downwards, they are all SARS. This is a government that would rather silence and kill its citizens rather than be guided by their concerns and cries; hide COVID-19 palliatives, that were donated, rather than feed its people.
"One that would rather spend quality time with his cows rather than address its citizens. The same government chose to inject rogue elements into peaceful protests rather than protect its people. Yet it chose to cuddle terrorists.
"It is the same government that froze the accounts of protesters and seized passports but cannot seem to trace the accounts that sponsor terrorism. It states in the constitution that the security and welfare of the Nigerian people is the primary purpose of the government, but on the 20th of October 2020, the Nigerian Army sanctioned by the government stormed the Lekki tollgate in the first wave of assault. There was no warning, just guns blazing.
"We were forced to have a crash course on medical procedures, attempting to extract a bullet from the leg of a protester until one ambulance came from the back. So, please tell me, what then was their intention if not to kill us? At this point, we had counted 15 bodies. A few hours later came the second wave of us of assault by the Nigerian police with the same modus operandi, killing and injuring those of us left at the tollgate.
"The same police also shot at us the next morning. This is just one incident. There is Obigbo. There is Nkpor. There is Zabamari and more. The Nigerian authorities under the poor, corrupt, and misguided leadership of President Buhari down to his cohorts: Governor Jide Sanwo-Olu, General Tukur Buratai, Brigadier Taiwo, FO. Omata, Lai Mohammed, and many more have all tried severally to deny these events while contradicting themselves."
The Office of Prosecutor of the International Criminal Court (ICC) had pinpointed 10 possible cases of human rights violations and war crimes in its end of the year report on preliminary examination activities.
It was gathered that the document does not provide specific allegations to be investigated by the court, however, stating that "there is sufficient evidence to be investigated by the ICC ."
The prosecutor's office said the ICC had conducted a thorough investigation and investigated allegations of mass killings, abuse and abuse.
Fatou Bensouda, a prosecutor at the ICC, said there is "reasonable basis to believe that members of the Nigerian Security Forces ("NSF") have committed the following acts constituting crimes against humanity and war crime."