US Warns Its Citizens In Nigeria To Avoid Certain Locations (See Details)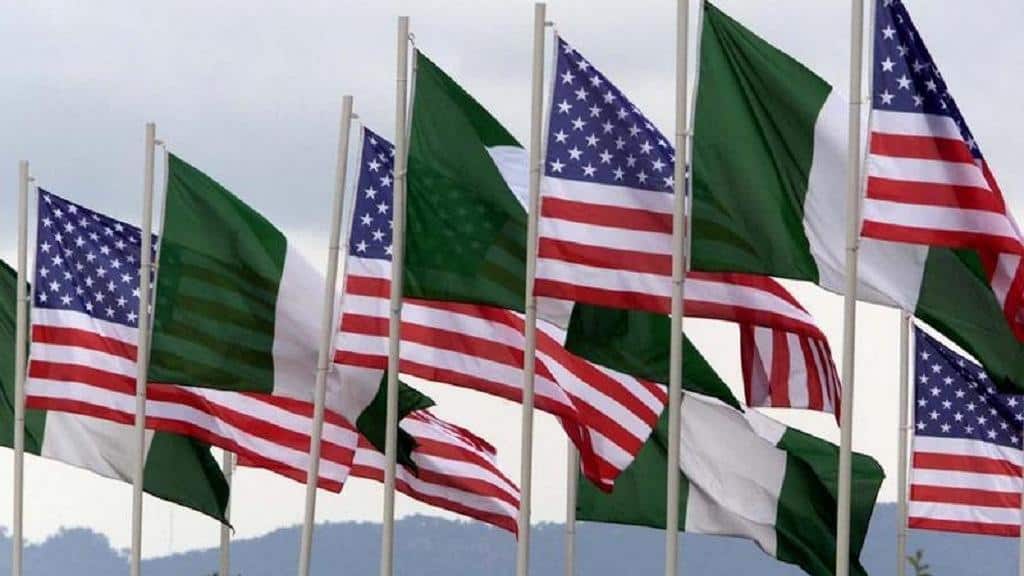 The United States government has warned its citizens resident in Nigeria to avoid travelling to certain locations in the country during the forthcoming Christmas and new year holidays.
The warning was handed down by the US embassy in Abuja and consulate general in Lagos via a statement released on its website on Wednesday, 16th December.
The statement tagged 'holiday security alert' gave the high crime rate in Nigeria as the reason for the travel advisory, warning further that criminal activities usually increase during the holiday festivals in Nigeria.
It, therefore, warned Americans residing in Nigeria to be careful around public places such as airports, places of worship, shopping centres and markets where they may become targets.
The statement reads:
"The U.S. Embassy in Abuja and Consulate General in Lagos remind U.S. citizens to exercise caution while traveling and residing in Nigeria. Crime is endemic throughout Nigeria, ranging from petty street crime to carjacking, and crime levels tend to increase during the holidays. It is prudent to exercise particular caution during the holiday season and at holiday events," the mission said.
"Demonstrations are relatively commonplace in Nigeria and generally affect traffic flow, especially if they progress along major thoroughfares. Criminal and other elements often infiltrate large gatherings. Terrorist organizations and individuals inspired by extremist ideology exist throughout Nigeria. Shopping centers, airports, hotels, clubs, restaurants, places of worship, transportation hubs, street markets, and other public venues frequented by Westerners are common attack targets."
To stay safe, the advisory warned US citizens among other things to keep a low profile, carry proper identification, stay alert in public places and locations frequented by tourists/Westerners.
It added that they should review personal security plans, use caution when driving at night and avoid walking after dark while they should drive with windows rolled up and the doors locked.
It added that large gatherings and protests should be avoided.
Meanwhile, security operatives have arrested a former Cameroonian lawmaker, Blama Malla for alleged involvement in the activities of the Boko Haram terrorist group.
It is understood that the former legislator was arrested based on the confessions of his nephew identified as Talba who was earlier picked up by security operatives while leading a herd of cattle to Nigeria which he claimed he bought at Meme.
Talba during interrogation claimed he was taking the cattle to Nigeria where they will be handed over to members of the Boko Haram terrorist group on the instructions of the former lawmaker.