WAEC Introduces New Punishment For Cheating Candidates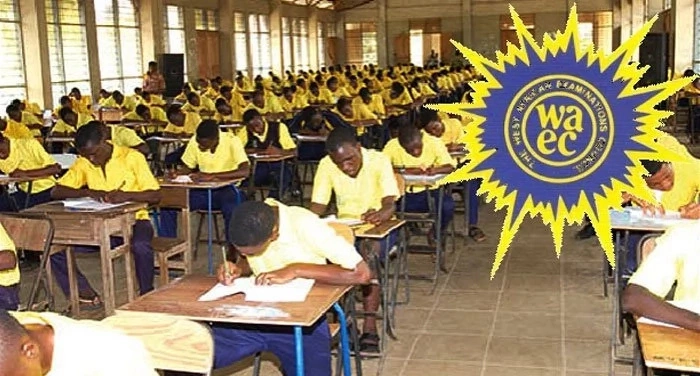 Any student caught cheating during West African Senior School Certificate Examination would henceforth be banned from further participation in the exam for years.
The West African Examinations Council made the declaration during its 70th meeting of the Nigeria Examinations Committee (NEC) held in Lagos during the last weekend, Naija News understands.
According to the exam body in the meeting which lasted for three days, any school found guilty of examination malpractice will also be derecognised for years or even be completely barned from further participation.
This online news platform understands that the declarations were revealed in a communique released shortly after the meeting.
The communique reads in part: "In the course of considering the various reported cases of malpractice, the Committee, after diligent deliberations, approved appropriate sanctions in all established cases of malpractice, as prescribed by the Rules and Regulations governing the conduct of the Council's examination."
"It approved that the entire results of candidates involved in proven cases, which attracted cancellation of Entire Results (CER), be cancelled, while subject results of those involved in proven cases, which attracted Cancellation of Subject Results, be similarly cancelled.
"In addition, some candidates will also suffer other sanctions such as barring them from sitting for the Council's examination for a certain number of years, some schools will be derecognised for a specified number of years or have their recognition completely withdrawn, some supervisors that were found wanting in the discharge of their examination duties will be formally reported to their employers and blacklisted."
In other news, the Nigerian army confirmed the total number of missing Government Science Secondary School, Kankara students to be 333.
The Coordinator of Defence Media Operations, Major General John Enenche disclosed while speaking during a live broadcast on Monday, December 14 that the school principal confirmed the numbers shortly after the incident.