Concerns Arise Over CJN Tanko's Illness As He Fails To Attend Inauguration New SANs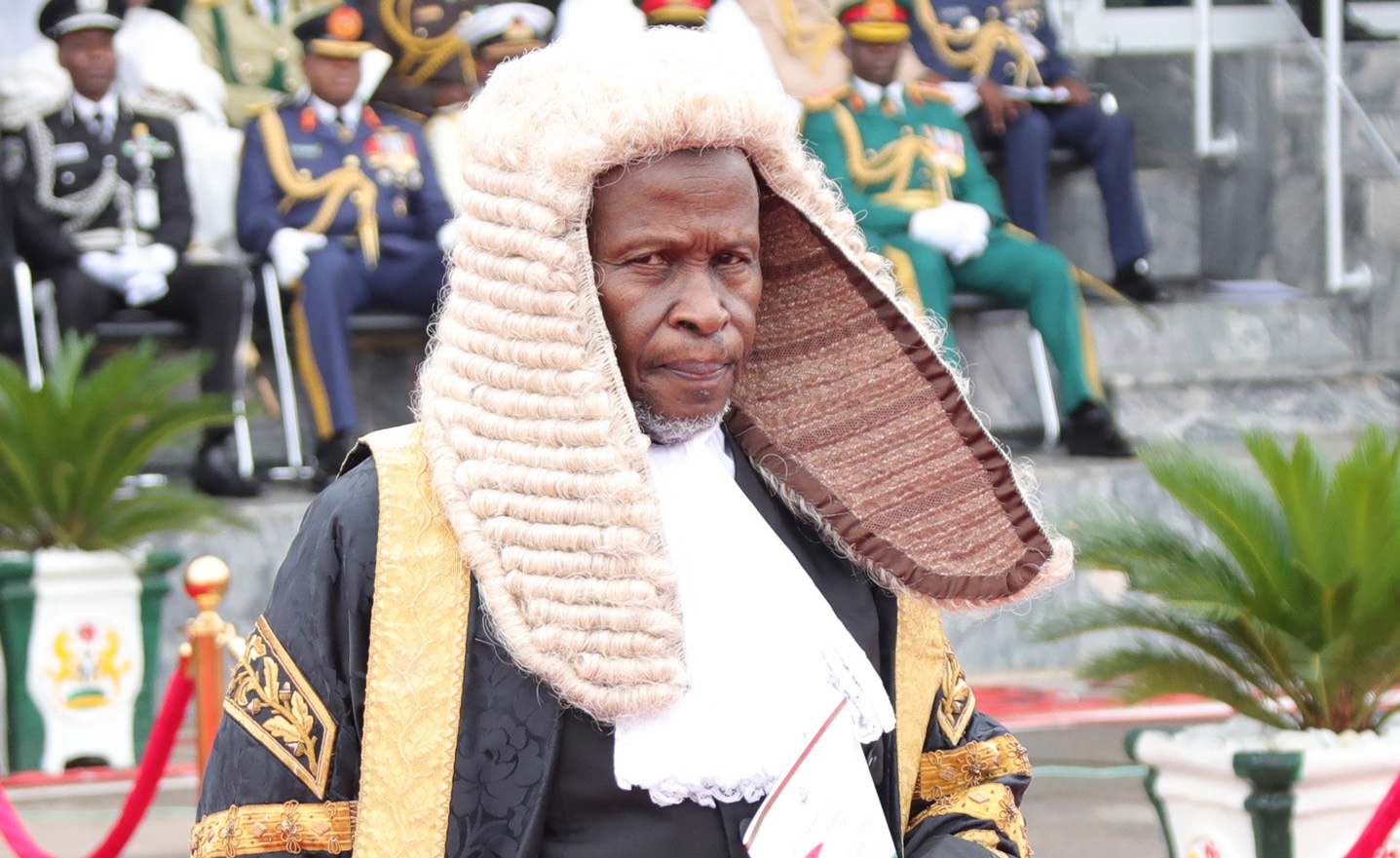 The chief justice of Nigeria, Ibrahim Tanko Muhammad isrumoured to be unwell having failed to attend the swearing-in ceremony of Nigeria's 72 new senior advocates.
The 66-year-old chief justice has not been seen in public for a long time. The swearing-in ceremony of the top lawyers, which was held in the Supreme Court, was a great success.
The absense of the CJN appears unusual as he is mostly known to carry out important functions such as this.
The CJN swore in eight Supreme Court justices on November 6, but he has not been seen in public since then.
While he did not give a reason for his absence, TheCable found that he was unwell and was due to be flown abroad to seek medical treatment.
Before he could be flown out, he was rumored to have contracted a highly contagious disease.
TheCable has not identified his whereabouts, and as of Monday, no one wanted to comment on him.
On the day of the swearing-in, he was represented by Bode Rhodes-Vivour, a Supreme Court judge, who said:  "The judiciary, like no other arm of government, had suffered a great deal of internal and external shocks in the course of the year.
"In the course of the year, we lost some of our colleagues in the bench and the bar.
"Our own Hon. Justices Karibi Whyte, JSC, CFR and Sylvester Umaru Onu, JSC, CON, died on Friday 23rd May, 2020 and Monday 30th November 2020 respectively."
"Similarly, we lost the chief judges of Yobe and Kogi states, Hon. Justices Garba Musa Nabaruma and Nasir Ajana."
He advised sworn lawyers on honesty and integrity, and warned them not to use their opportunity to violate court rules.
Source: Naija News