Boko Haram: ISWAP Appoints New 'Governor Of The Lake Chad'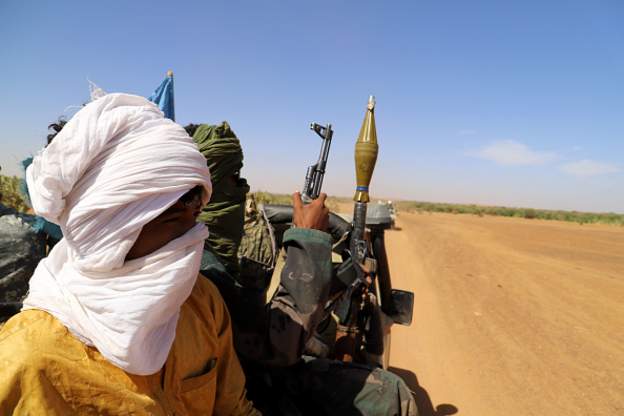 The Islamic State of West Africa (ISWAP) has reportedly replaced Goni Maina, the former commander who was killed on December 1 in an air raid jointly conducted by the Nigerian army and the air force.
ISWAP, a break-out faction of Boko Haram, has appointed Aliyu Chakkar as its new "governor of the Lake Chad", sources have told TheCable.
Upon assuming his new position, Chakkar "vowed to launch attacks before the end of the month".
Sources revealed that Maina was hit during an air raid while having a meeting in Sabon Tumbu around the Lake Chad region.
It was gathered that the air raid also led to the elimination of more than 100 insurgents, "including several high-ranking insurgents' commanders, foot soldiers and Hisbah police from the ISWAP faction, Abubakar Shekau faction and foreign mercenaries".
Recall that Ba'a Idirisa, son of late Muhammed Yusuf, leader of the group in Nigeria, was killed in February by members of ISWAP.
According to sources, the ISWAP leader was killed for "driving an idea" that was considered too soft for the insurgents.
Naija News reports that Suspected members of Boko Haram terrorist group on Saturday evening attacked a village a few kilometers away from Askira Uba town.
An eyewitness told Daily Trust that the insurgents in a convoy carried assault rifles and gained access into the town 'smoothly' on Saturday evening.
According to the witness, the Boko Haram insurgents were said to have also performed the Adhan (Muslim call to prayer) loudly in the village.