Nine Boko Haram Members Killed By Nigerian Army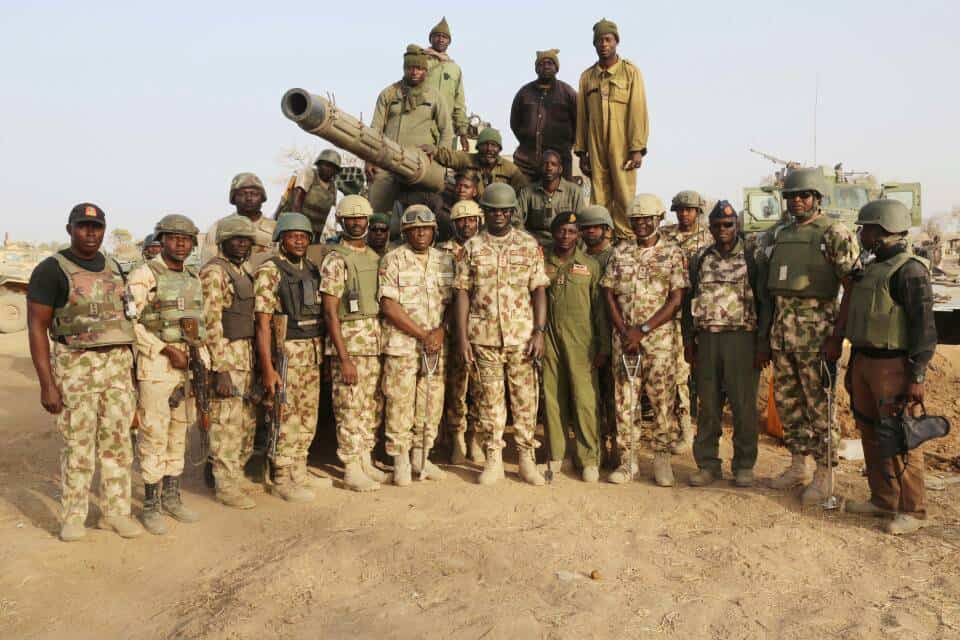 The Nigerian military says it has killed nine Boko Haram members in two days and wounded several others.
In a statement posted on its social media page, the security centre said its troops from Operation Lafiya Dole had successfully killed four militants on Banki Road in Borno State on Tuesday, December 8th.
The statement added that troops also killed three members of the group on Tuesday on the Firgi-Pulka road, injuring several others.
Another Boko Haram member was killed on Monday in the town of Mogoniri following intelligence reports from the military.
Another bandit was also killed in Gonori near Sambisa Forest on Monday.
The force did not say anything about the reported killing of 10 soldiers on Monday.
ISWAP, which broke away from Boko Haram in 2016, says it has killed seven soldiers after attacking a base and seizing military vehicles. The Nigeria News news agency quoted military sources as saying that 10 soldiers had been killed in the fighting.
OPERATION LAFIYA DOLE: More Terrorists Eliminated By Troops Of Operation Fire Ball, Intercept Logistic Supplies Recover Arms And Ammunitionhttps://t.co/vklHXeXE4D pic.twitter.com/aBpXT1Sl50

— DEFENCE HQ NIGERIA (@DefenceInfoNG) December 12, 2020
Source: Naija News