Nigeria Police Confirm Arrest Of Kidnappers Of American Citizen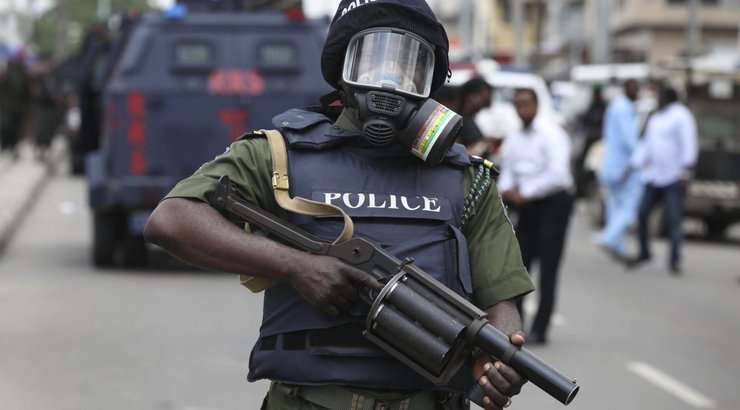 The Force Public Relations Officer, Frank Mba has confirmed the arrest of two suspected criminals said to be responsible for the kidnap of an American citizen, Philip Walton on 28th October, 2020.
A statement from the Nigeria Police on Thursday confirmed that two suspects, members of a transnational syndicate responsible for the kidnap of the American citizen were arrested on 25th November 2020.
It will be recalled as previously reported by Naija News that the United States Navy SEAL Team 6 effected the rescue of the American citizen earlier kidnapped by terrorists.
Walton, 27 was abducted by unknown gunmen from his farm in Massalata, southern Niger Republic close to the border with Nigeria, and held for ransom by his abductors.
The kidnappers moved him to Nigeria from where he was rescued by the US special forces in a daring raid before he could be sold or used for any potential negotiations.
Few weeks after the daring rescue of the American citizen, the Nigeria Police has announced the suspected persons responsible for his kidnap and identified them as Aliyu Abdullahi 'm' 21yrs a.k.a Mallam and Aliyu Umaru 'm' 23yrs a.k.a Kwatte Kusu, both from Sokoto State.
According to the police, the two (2) suspects – members of a 15-man kidnap gang of Nigerian/Nigerien extraction, led by Barte Dan Alhaji and Dan Buda – were arrested following a special intelligence-led operation aimed at arresting the criminal gang, disrupting and halting other criminal activities by them.
Investigations by the Intelligence Response Team reveal that the gang was plotting other abductions to avenge the death of their cohorts – 4 Nigeriens and 2 Nigerians who died during the rescue operations. The Force is collaborating with its Nigerien counterpart in the investigations to apprehend other members of the transnational syndicate currently at large.
The suspects will be arraigned in court on completion of investigations.
Earlier, this online medium reported that the Lagos State Police Command on Friday recovered the mace of the Ogun State House of Assembly at Abule-Oshun, along Badary road.
It is understood that the mace is being taken to the office of the Commissioner of Police, Hakeem Odumosu.