COVID-19: Has Nigeria Entered The Second Stage Of Coronavirus Infection?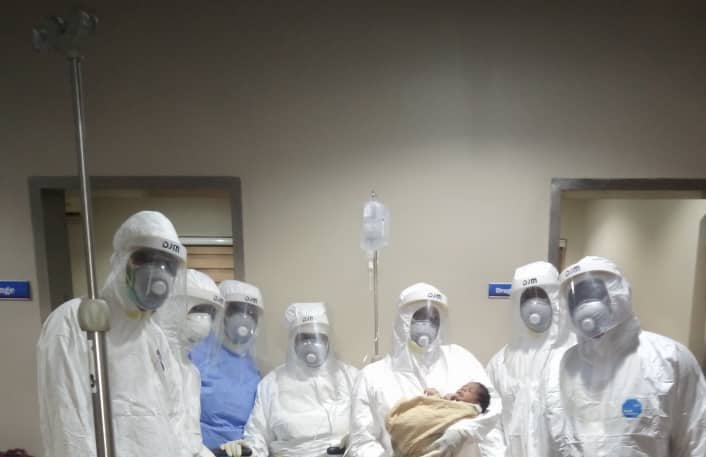 Since the Nigerian government ordered the reopening of COVID-19 isolation centres across the country, many have questioned whether the disease has re-emerged.
The government's directive follows a steady increase in the number of new cases in the country.
A report by the National Center for Disease Control and Prevention (NCDC) said an additional 675 people were diagnosed with coronary heart disease on Thursday.
This is the second-highest number of coronavirus cases in the country, after 7 June, when 745 cases were reported.
A tweet from the NCDC said new cases had been reported in 16 states, with Abuja leading the way with 183 cases, followed by Lagos with 128 cases.
In Kaduna, 85 cases were reported, followed by Kwara with 57 cases, Katsina with 50 cases, Kano State with 33 cases and Bauchi with 10 cases.
Despite the increase in new cases of covid-19, it seems that the population is still failing to take precautionary measures.
Experts fear a second outbreak of the epidemic, as well as the risks involved if safety measures are not taken.
For a breakdown of cases by state visit: https://t.co/zQrpNeOfet pic.twitter.com/2oUOVoUgHV

— NCDC (@NCDCgov) December 10, 2020
On Wednesday, Kaduna Governor Nasir El-Rufai announced the possibility of locking down the state again as the number continues to rise.
Prevention
But amid the fears, the Nigerian government says it is taking steps to stem the tide of COVID-19 by vaccinating 20 million Nigerians by early next year.
Priority would be placed on health workers and vulnerable citizens in the prevention of coronavirus infection.
The country is also on standby following the growing number of COVID-19 cases in Europe and the United States, with citizens being advised to avoid travelling to other countries due to the risk of contracting coronavirus.
The United Kingdom is the first country in the world to use coronavirus vaccines.
The death toll from COVID-19 has now reached 1,190.