Fayose Attacks Buhari For Failing To Appear Before House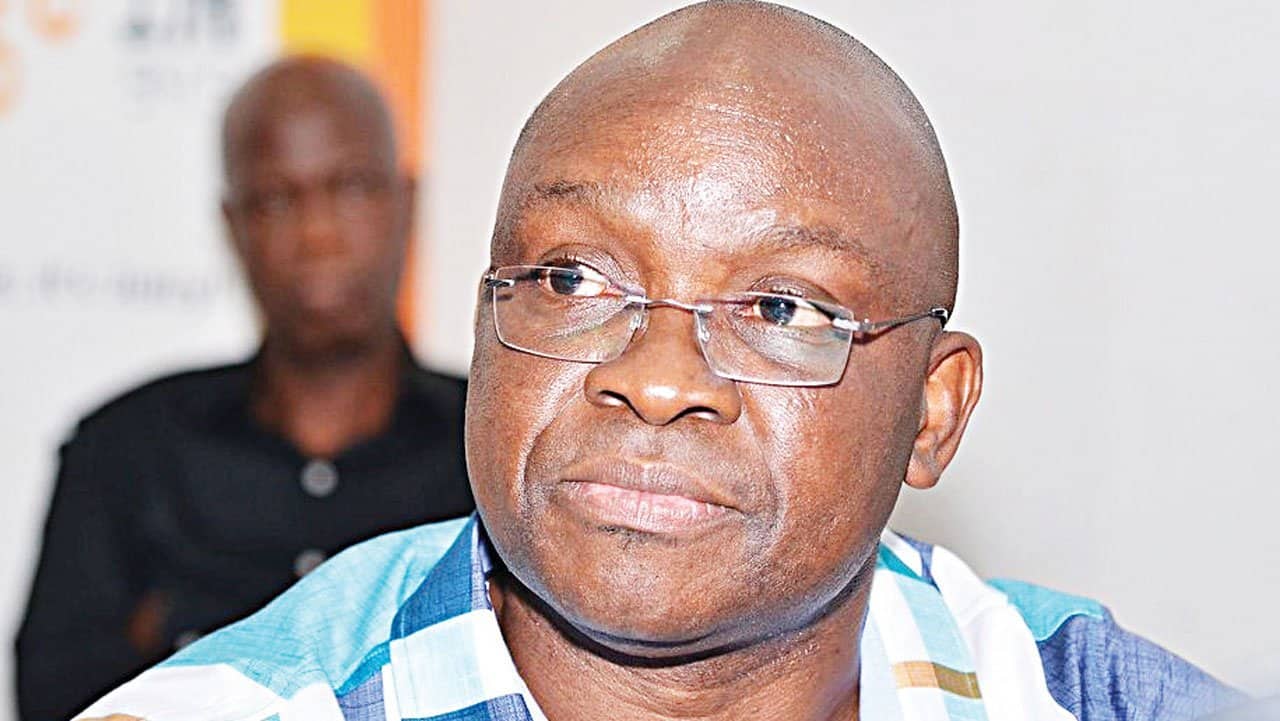 Former Governor of Ekiti State, Ayodele Fayose, has described the refusal of President Muhammadu Buhari to appear before the National Assembly as an act dictatorship.
Naija News had earlier reported that the House of Representatives under the leadership of Femi Gbajabiamila had invited the President over the increase in insecurity in Nigeria.
The Social Media aide to President Buhari, Lauretta Onochie had stated that her principal would appear before the house on Thursday.
Malami, however, in a statement released on Wednesday, claimed that the house lacks the powers to summon the President to speak on insecurity.
The former Governor in his reaction on Twitter, noted that the President would not honour the invite because he does not regard other arms of government.
He called on the president to apologise to Nigerians for misleading them to elect him.
His tweet read: "I said it on December 1, that President Buhari won't honour the House of Reps invitation on the worsened security situation in the country. Truly he didn't."
"With a democratically elected President who does not have regard for other arms of government, how else do you describe a dictator."
"Before and after 2015, those of you who were opposed to my views on Buhari's Presidency then cannot but agree today that Nigerians were misled to have elected him."
"Me thinks they should publicly apologize for misleading Nigerians just like others have been doing."
Lawmakers on Thursday questioned the decision of the President not to appear before the house for questioning despite increase in insecurity in the country.