10 Nigerian Soldiers Killed In Borno State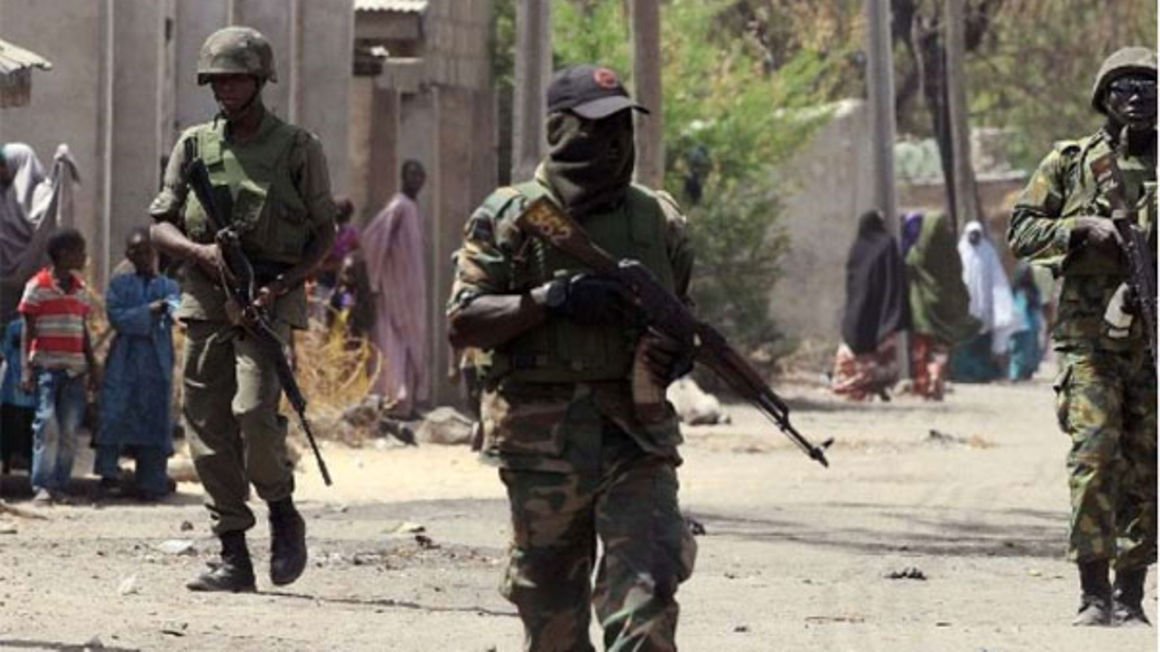 At least 10 Nigerian soldiers have been killed in clashes with Islamic State militants in Alagarno, Borno State, according to the Nigeria News news agency.
IS claimed responsibility for three attacks on Nigerian troops in a statement on Tuesday, saying it had killed seven soldiers on Monday.
Security sources told Nigeria News that 10 soldiers were killed after Nigerian troops attacked an ISWAP base on Monday in Alagarno.
"We lost 10 soldiers in the fighting and the terrorists took one," the source said. The soldier was nabbed as he was trying to escape after military troop was overpowered.
"It was an intense battle and the terrorists also suffered casualties but they were able to overwhelm the soldiers" according to a second source.
The terrorists seized four vehicles including an armoured vehicle and a pickup truck.
The group posted some photos claiming that the captured soldiers were the bodies of those it had killed and the vehicles it had looted from their hands.
According to the group, in one of its attacks, it ambushed soldiers on the Gamboru-Dikwa road, killing four soldiers.
Alagarno, 150 kilometres from Maiduguri, the capital of Borno State, is a stronghold of ISWAP, which broke away from Boko Haram in 2016 and is independent.
Boko Haram violence has killed more than 36,000 people in northeastern Nigeria, according to the United Nations.
Download NAIJA NEWS app: