Amnesty International Claims Boko Haram, Military Killing Aged People In Nigeria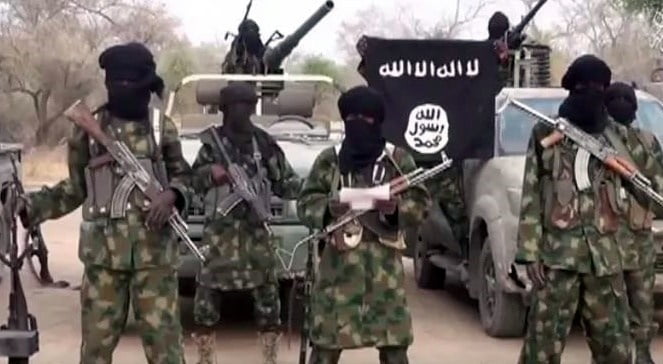 International human rights organization, Amnesty International has released a fresh report in which it claimed that Boko Haram terrorists and the Nigerian Military are killing a lot of old people in the North East.
The report explained that the aged people are either too weak to run during the attacks or have become emotionally attached to their communities and unwilling to relocate despite frequent attacks.
The 67-page report titled 'My heart is in pain: Older people's experience of conflict, displacement, and detention in Northeast Nigeria', was released on Monday.
Naija News understands the report is based on research carried out between November 2019 and October 2020, and involved 62 older women and 71 older men caught in the conflict.
The report indicated that the organization reviewed more than 120 images of corpses brought from the barracks to a local mortuary, and spoke to individuals with insider knowledge who estimated that 15-25% of those who have perished are older men.
The report also added that humanitarian aid only gets to this set of people as an afterthought.
On the role the military plays in the alleged killing, the Director of Crisis Response at Amnesty International, Joanne Mariner, said many of these older people have been victims when the military decides to attack communities believed to be under the influence or cooperating with Boko Haram terrorists.
"Nigeria's military, in turn, has repeatedly shot older people to death in their own homes during raids on villages in Boko Haram-controlled areas.
"Thousands of older people have been denied dignity in hellish conditions in military detention, with many hundreds of them dying in squalor. These, too, amount to war crimes and potentially crimes against humanity," she said.
The report added that "In these villages, older people face threats from all sides. Boko Haram loots their property and often restricts older women's movement, making it harder for families to earn money and feed themselves.
"Boko Haram also abducts or kills their children and grandchildren, and sometimes tortures or kills the older people themselves."
The military is yet to comment on the allegation as at the time of filing this report.
In a related development, gunmen have forced residents of Gudu and Tangaza Local Government Areas in Sokoto State to flee their homes to the Republic of Niger to escape hostage-taking.
The militants have taken control of the towns, taking money from locals and forcing them to identify wealthy individuals who can be held hostage.
In an interview with the BBC Hausa Service on Monday, a resident of Kurdula village said that every evening women and children were in a dilemma because they knew it was the time when the attackers were visiting them.