What Boko Haram Did To Us After Slaughtering 78 People Is Exhausting – Mayor Of Zabarmari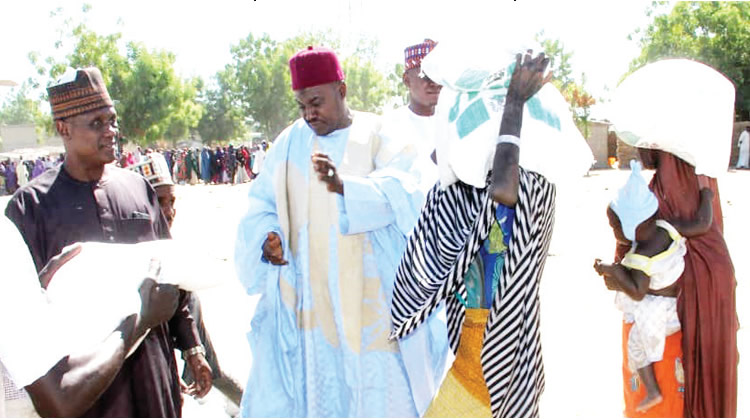 The village of Zabarmari, Alhaji Zanna Lawan Bukar has described how they had lived in peace in the past, the attacks by Boko Haram and the violence.
Punch interviewed Alhaji Bukar over the recent Boko Haram massacre that left dozens of farmers dead on a rice farm.
Zanna Lawan Bukar said in the past, they used to go to move around the village at night, in contrast to the situation today, where terrorists slaughter people.
Asked about going to the farm without military permission, the village head said:
"Well, whoever made that statement is ignorant of happenings around this village. If you do a fact-check on Zabarmari, you will discover that we have been living in peace and tranquillity despite the challenges of insurgency around us.
"Though we have had instances when the terrorists burnt our farmlands, killed some of our brothers and even stole our cows, which we use for farming and transporting our produce, but we have never had any security threat that would make us seek security clearance to go about our daily activities, except of course, when the Army is going on patrol or they feel it is not safe, they will tell us to hold on for them to go clear the bush before they can let us go to the farms, but if not so, we have never been stopped from going to our farms on the ground of security clearance."
The elder told reporters that good people from Zamfara, Katsina and Kebbi states; as well as Kanuri and Shuwa; had filled their town.
The village head said they heard at about 11:00 am that Boko Haram was arresting farmers at gunpoint and taking them to Kwashebe village.
After a while some youths escaped, they announced that others had been slaughtered, and they were released by Boko Haram to report on the slaughter.
"45 youths, mostly within the ages of 13 and 28, were slaughtered and their heads completely severed from the body. It was when the terrorists got tired of slaughtering that they allowed 12 of them to escape. Out of the 45 slaughtered, only seven did not have their heads completely cut off as the heads were only hanging by a string of their skin."
He said among those killed was a teacher whose wife gave birth before the day, he went to the farm because there was no food in his house, God did not intend for him to come back alive.