Violence Only Means Of Livelihood In The North – ACF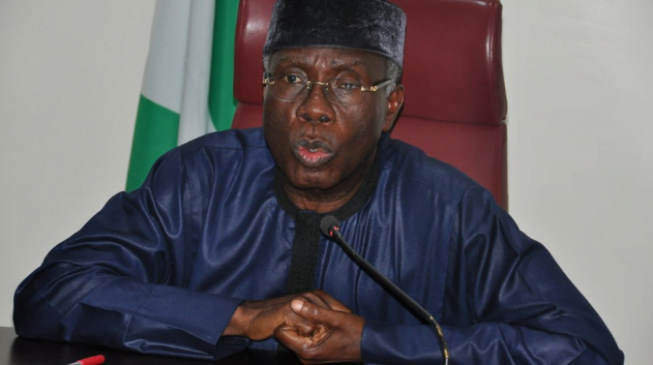 The Arewa Consultative Forum (ACF)  has lamented the rising case of violence in the north, revealing that northern children now see violence as a means of livelihood.
Naija News recalls that Boko Haram recently killed over 43 rice farmers in Borno and this is following other cases of kidnapping and banditary rocking the north.
Speaking during a visit to Governor Babagana Zulum over the killings, ACF Chairman, Audu Ogbeh, stated that politics has become the only industry in the region.
The former Agricultural Minister under the first tenure of President Muhammadu Buhari warned that politics has "never grown any society".
He said: "We are depressed, very depressed. And anyone of us, of our age, who was not depressed, he was not well-born. Because we have nothing to leave behind for our children, and violence will not sustain us.
"The tragedy of the north today is that the only industry left is politics, and politics alone has never grown any society. 
"We have to re-grow Borno state, we have to re-grow the north, we have to re-grow Nigeria. We have no industries, agriculture has declined and our own children have now turned to violence as a means of livelihood."
Audu Ogbeh disclosed that the ACF would stop talking about politics and start a program of developing small-scale agro-industries across the north.
Speaking during the meeting, Zulum thanked the ACF for commiserating with him and the state over the killings, while calling on the federal government to find lasting solutions to the insurgency in the north-east.
The Governor of Borno State also rated President Muhammadu Buhari high in the fight against terrorists since he took over power in 2015.
He noted that despite the recent Boko Haram attacks in the state, the security situation has improved generally since the administration of President Buhari came on board.