Reps Speak On Starting Impeachment Proceedings Against Buhari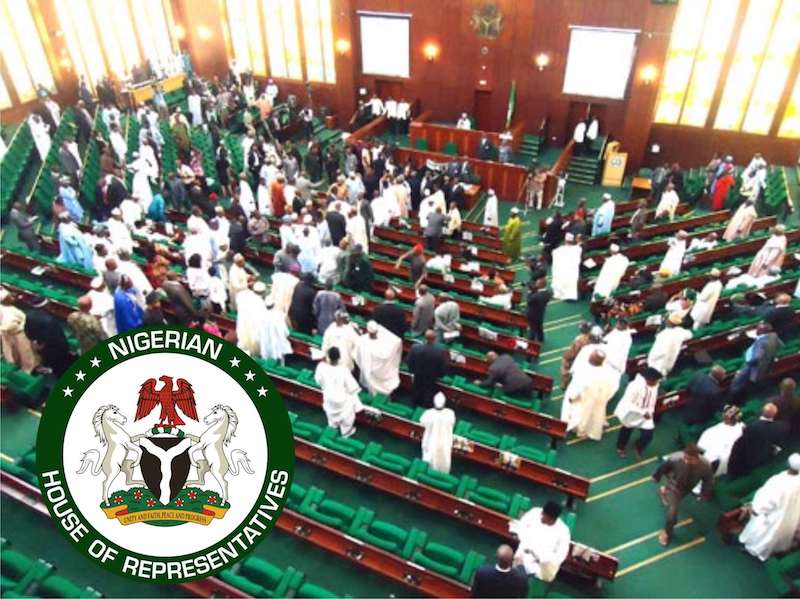 The House of Representatives has dismissed calls for the commencement of impeachment proceedings against President Muhammadu Buhari.
Naija News reports that Kingsley Chinda, the member representing Obio/Akpor Constituency of Rivers State had asked members of the Federal Executive Council (FEC) to declare Buhari incapable of discharging his functions.
He also urged Nigerians to pressure members of the National Assembly to commence impeachment proceedings against the president for gross incompetence.
In a rejoinder on Monday, Reps spokesman, Benjamin Kalu, dismissed Chinda's call, noting that it was his personal opinion.
He mocked the Rivers lawmaker, saying Chinda lost the opportunity to speak for the "entire minority when he lost the minority leadership election to Hon Ndudi Elumelu the minority leader of the 9th Assembly".
According to the Reps spokesperson, the motive behind the release and the timing leaves a bitter taste in the mouth of most progressives who were instructed by their constituents to request for an interaction with Buhari.
"Unfortunately, this call is not only illogical, it appears as a tool mischievously thrown up to disrupt the agenda of the coming visit with all it sets out to achieve in the spirit of nation building which remains the mantra of the 9th Assembly and is considered a joint task.
"In the view of the 9th Assembly, it would remain a call made wrongfully to distract the members whose minds are set on the visit and the expected achievements," he said.
Hon. Kalu stated disclosed that Chinda was among those who insisted on the invitation of the president, adding that the lawmaker must have thought Buhari would refuse to honour their invitation.
"Is it not obvious that apparently shocked by the acceptance of Mr. President, he is on a new lonely voyage of personal agenda strange to the legislative agenda of the House and leadership?
"Where was his constitutional impeachment voice when his previous presidents of PDP extractions were invited but ignored the House? One wonders why he is just remembering his constitution now that a president is coming to accept our inputs to the solutions he is seeking."
Download NAIJA NEWS app: