'Militants Force Us To Spend Nights In Niger Republic'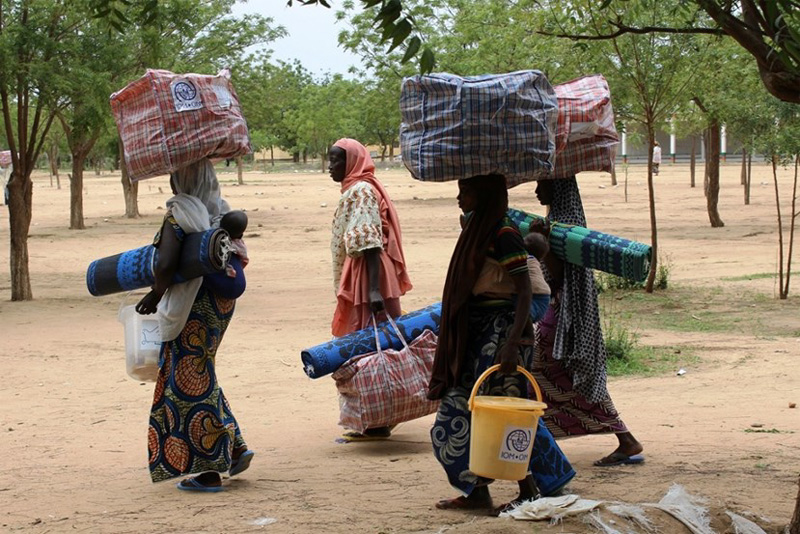 Gunmen have forced residents of Gudu and Tangaza Local Government Areas in Sokoto State to flee their homes to the Republic of Niger to escape hostage-taking.
The militants have taken control of the towns, taking money from locals and forcing them to identify wealthy individuals who can be held hostage.
In an interview with the BBC Hausa Service on Monday, a resident of Kurdula village said that every evening women and children were in a dilemma because they knew it was the time when the attackers were visiting them.
He said many of them had now migrated to spend the night in the Republic of Niger and would return early in the morning.
"What we found ourselves in Gudu and Tangaza Local Government Areas is shocking. every night the insurgents came to our homes with guns.
"If you don't have money, they will force you to show them someone they can take hostage. Yesterday, they abducted two people who are still unaccounted for because ransom has not been paid.
"As soon as Magriba came, the women and children started crying because they did not know where to put themselves. Almost all of the town's financiers have now fled to Niger," he said.
He said as long as you have at least N30,000 you are safe in the area, adding that the bandits are now asking residents of each village to raise funds for them as long as they want to stay safe.
He then called on the government to help bring relief to the attackers.
But the state commissioner of defence, retired Colonel Garba Moyi Isa, told the BBC that they had made significant gains in the fight against the insurgents.
In another security related news, Borno State Governor, Professor Babagana Zulum has rated President Muhammadu Buhari high in the fight against terrorists since he took over power in 2015.
He noted that despite the recent Boko Haram attacks in the state, the security situation has improved generally since the administration of President Buhari came on board.
Source: Naija News