Liverpool Does Not Have Enough Players To play In Our Next Games – Klopp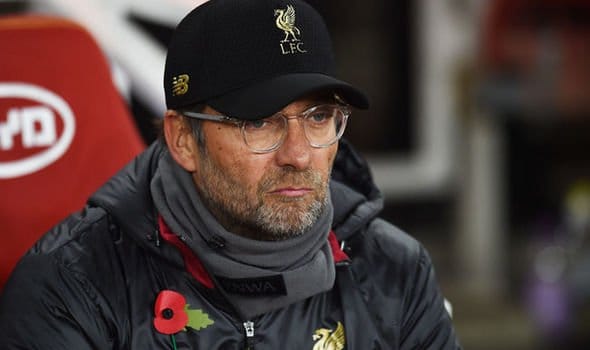 Liverpool manager Jurgen Klopp says he does not have enough players to use in the starting line-up after his side's clash with Ajax on Tuesday.
Thiago Alcantara might not recover from his knee injury till next year. James Milner has been ruled out of Saturday's 1-1 draw with Liverpool at Brighton with a shoulder injury.
According to Klopp, his main concern is not the Champions League, his main concern is the situation of the players as there are no substitutes and there are a lot of games ahead of the club.
Alcantara has been out of action since the Liverpool-Eberton draw on October 17, adding to the likes of captain Jordan Henderson, Birgil Ban Dijk, Joe Gomez and James Milner in addition to Dherdan Shakiri and Trent. Alexander-Arnold and Naby Keita are both still nursing their injury and not likely to return before the new year.
Klopp and Manchester City boss Pep Guardiola have already demanded that clubs be allowed to substitute five players in the Premier League, as has been the case in the Champions League.